The last litre of premium unleaded petrol will be pumped into a car like the Porsche Cayman GT4 RS. It's an all-out road racer from one of the world's great car companies.
It's not for everyone, but the go-faster package – from the engine to the aerodynamic add-ons – makes it something special and desirable in 2023.
Did I mention the price? Well, it's $335,300 as a base, so most people will move on immediately.
But if you want a car which is wonderful and marvellous, from the way it looks to the way it goes, it's hard to go past the Cayman RS.
It's also relatively affordable, compared with cars from brands like Lamborghini, Ferrari, McLaren and even Porsche with its big brother the 911 GT3 RS.
The aero additions will be too much for some people, since it shouts to the crowd every time you go driving, but it's the basics that count.
The Cayman has always been a Boxster (convertible) coupe, but this one is – more than ever – a direct rival to the 911.
It has the 911's flat-six engine mounted right behind the cabin for excellent balance, with track-style suspension and tyres, and even racing seats with a fire extinguisher and roll-cage inside. There is also a a carbon fibre bonnet and wings and things which really add downforce for cornering.
The performance numbers are truly excellent, with a 3.5-second sprint to 100km/h and a top speed (not in Australia) of 315km/h.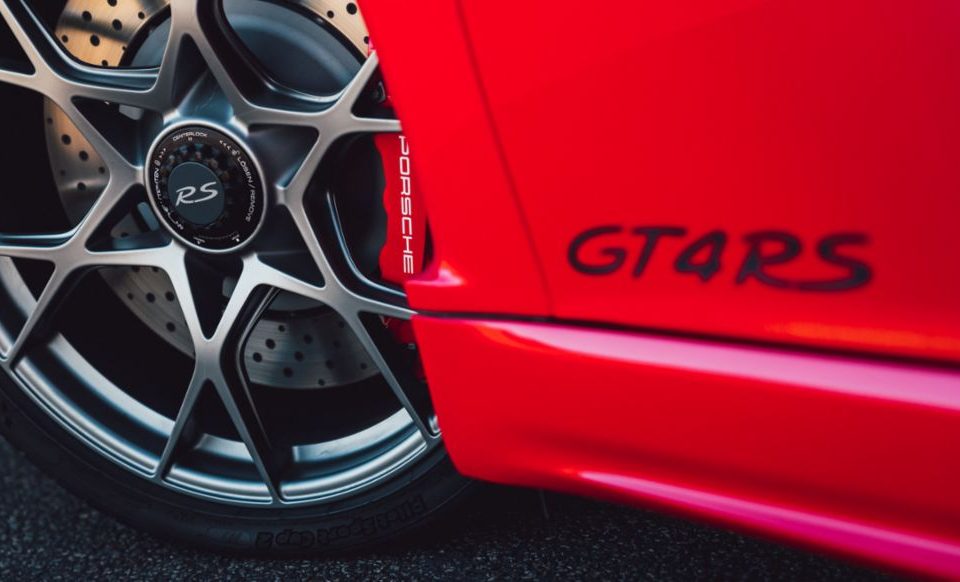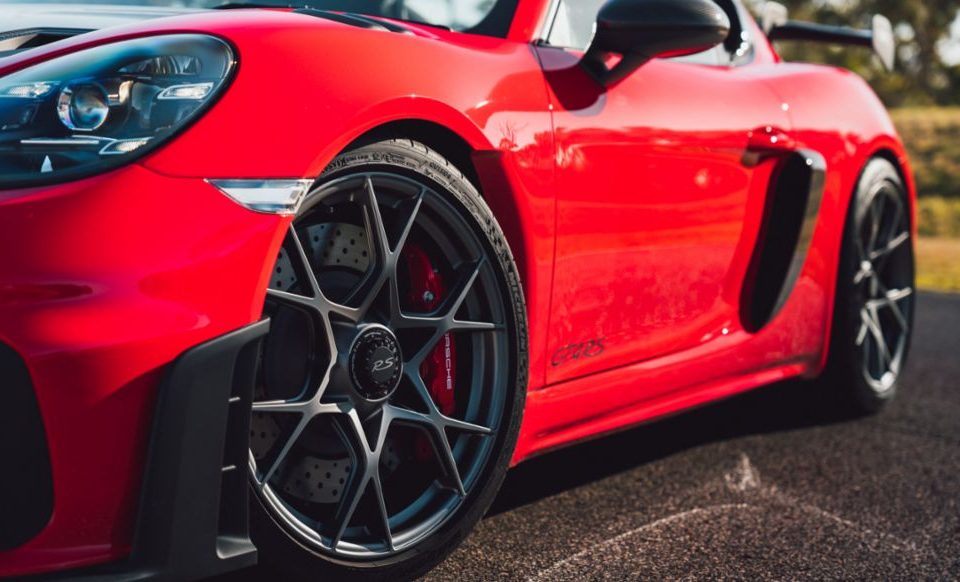 That's thanks to an engine that spins to 9000 revs and makes 368 kiloWatts and a punchy 450 Newton-metres of torque, combined with a seven-speed double-clutch manu-matic gearbox and rear-wheel drive.
It's a car you can use on the daily commute, if you don't mind the hip-hugger racing seats and harness, without going anywhere near the limit. It will mope around hoping for more, yet still doing what it is asked.
Ask for more and you would need a racetrack to fully understand what the RS can deliver.
But even at legal Aussie speeds it's a car which is rewarding and enjoyable to drive. It corners like it's painted on the road, the brakes have epic stopping power, and the engine response is instant.
It's a great package without the nervousness that comes with the 911, and is also mercifully free of the constant noise – engine, suspension, tyres – of the GT3 version of its bigger sibling. It's still not quiet but you can still enjoy the sound system and hear the satnav instructions.
You need to be careful about lumps and bumps, which is why the car comes with a 'front lift' system to raise the nose over bumps and gutters, and you also need to concentrate – properly – if you want to have a Sunday fun run.
The bottom line on the pricing is way up there, and beyond most people even as a dream car. But it is cheaper than many similarly high-performance contenders.
It's not for everyone, but a small group of Aussies will love it.
Porsche Cayman GT4 RS
Position: hard-edged sports car
Price: from $335,300
Engine: 4.0-litre flat six petrol
Power: 368kW/450Nm
Transmission: 7-speed PDK auto, rear-wheel drive
Plus: pace, impact
Minus: a bit 'shouty' and way too costly
THE TICK: 10/10 for fun
Score: 8/10