Netflix is crowing about how it has made streaming affordable again thanks to its new 'Basic with Ads' package, available for just $6.99 a month. But it has clearly overlooked the fact this has been done before, for even less. It was called free-to-air television.
It's the same story with car makers.
Where once there were throttles to choke and carburettors to warm up before you'd cross your fingers you'd be underway, the simple on/off button was born.
But this was too simple. The modern car is laden with so much tech the first five minutes of your journey must be spent going around and switching it all off.
Forget to do this, and the constant bonging from the lane-keeping assistance and speed-limit warning chime will descend as one on your cognitive faculties and make you want to drive the damn thing into the nearest waterway.
In a car like the new Hyundai IONIQ 6, this is a real pity and disrupts an otherwise pleasurable driving experience.
The IONIQ 6 follows in the tyre tracks of the earlier IONIQ 5, which you thought was an electric hatchback inspired by the DeLorean until you got up close and realised it's the size of a mini-SUV. The new 6 goes down the sedan route. I think – it's a bit hard to tell.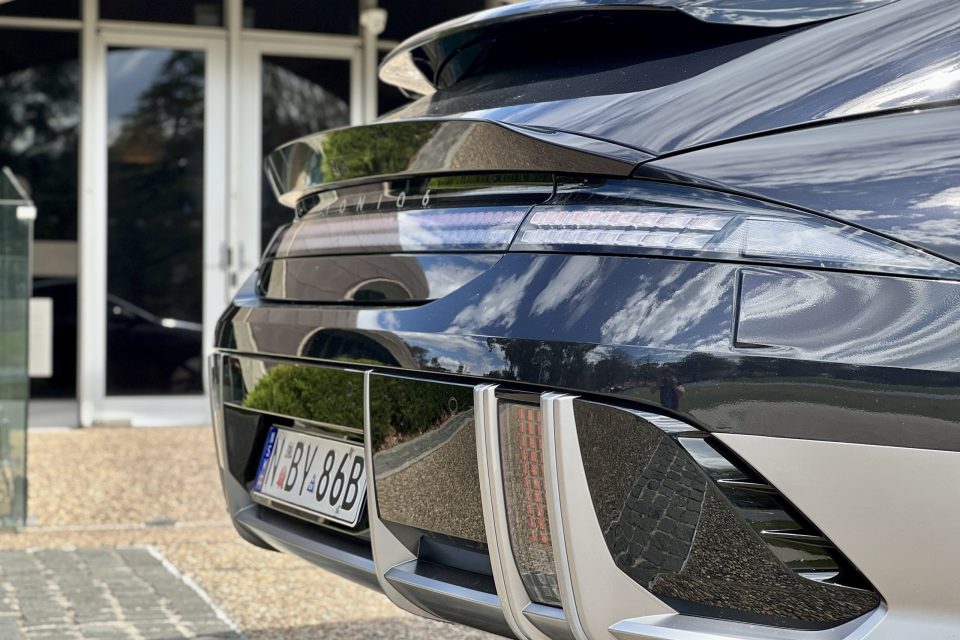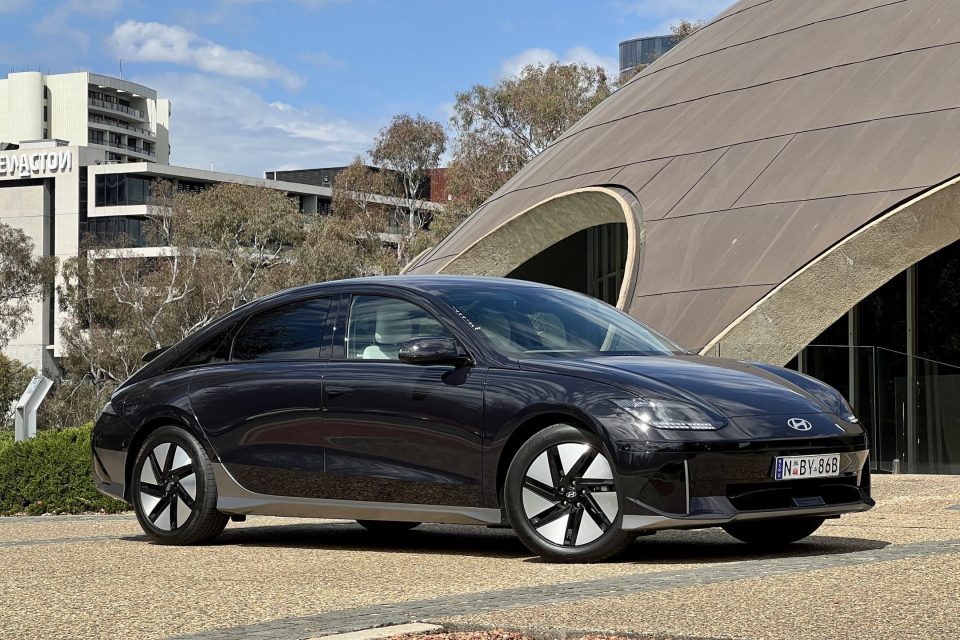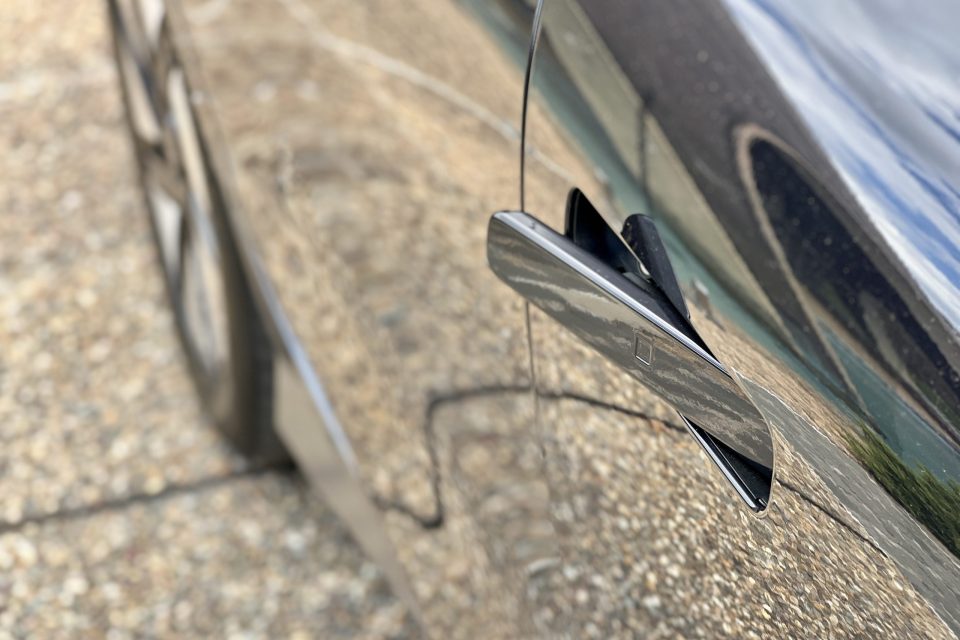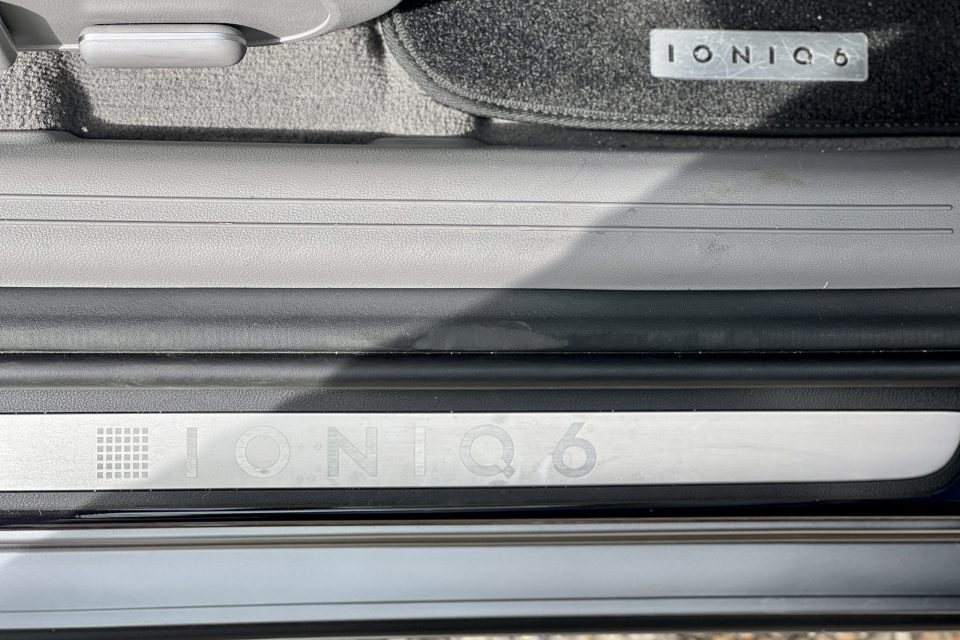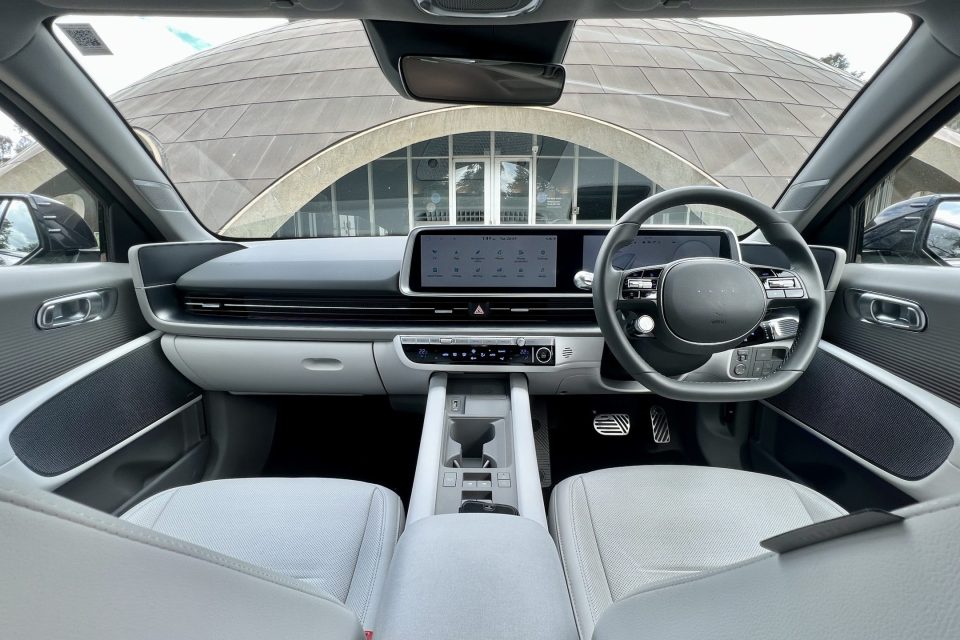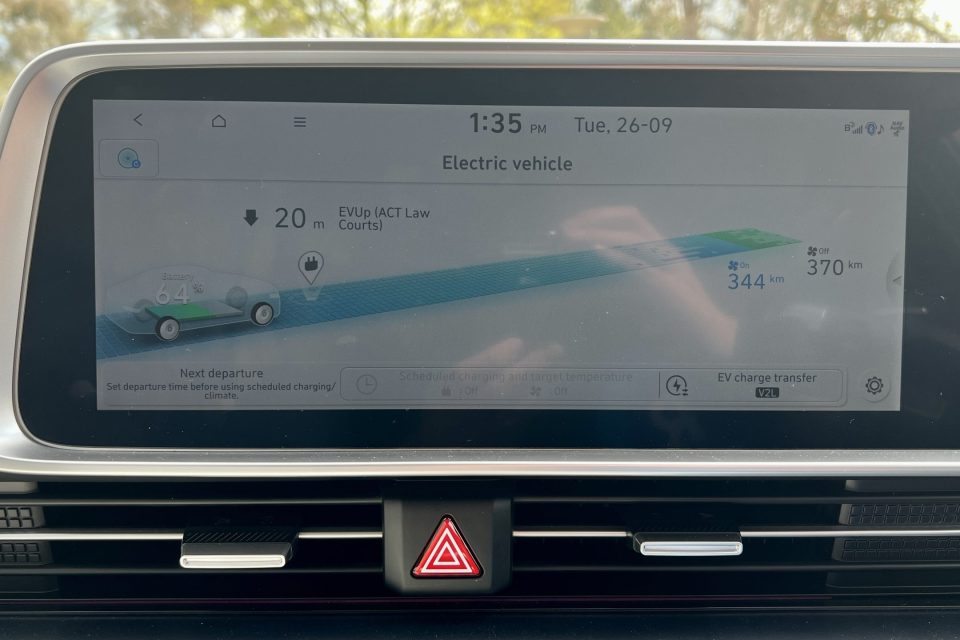 I was unsure about the styling of the IONIQ 6 when I saw the first photos surface online, and I'm still unsure after spending a week with it in the metal.
The rear brings to mind the Porsche 911 – so far, so good – but as you walk towards the front, you realise this 911 has crashed into a fish. Part of me calls it ugly, the other part futuristic and cool.
It does boast the brand's lowest drag co-efficient ever, so there's that too.
You might be expecting a Tesla situation inside where you must first remove your head to fit in the back seats, but no – the amount of space is enough to accommodate several full popes, headgear included.
The Star Trek looks are here too, and unlike some of the scratchy plastics in the IONIQ 5, you wouldn't know most of the cabin is made from recycled plastic bottles and the carpets from fishing nets. It's a calming place to be, even without the 'Mind Care' ambient lighting option selected.
And in case you think the four dots on the steering wheel look a little home-brand, they're actually Morse code for the letter 'H', and also change colour when you shift into reverse, change the drive mode or plug it in for charging. Geeky? yes. Satisfying? also yes.
All of this leads you to expect great things from the twin screens – 12 inches each. And while it's a refreshingly simple system to navigate, you do have to plug your phone in to use Apple CarPlay.
You might be expecting a cavernous boot too, and while 401 litres isn't anything to scoff at, two medium suitcases are the limit, provided you can wedge them through the post-box opening. And don't look at the front boot for help.
Come to it expecting the trademark EV punch in the gut, and the IONIQ 6 doesn't exactly blow away on the road either.
Admittedly, mine is the entry-level Dynamiq model, which forgoes the extra electric motor of the posher models and settles for a 168 kW one over the rear axle. It's also a heavy car – more than two tonnes – and while it grips and goes in corners like a cat on your best couch, you get the feeling seismologists in New Zealand are wondering what on earth is going on across the Tasman.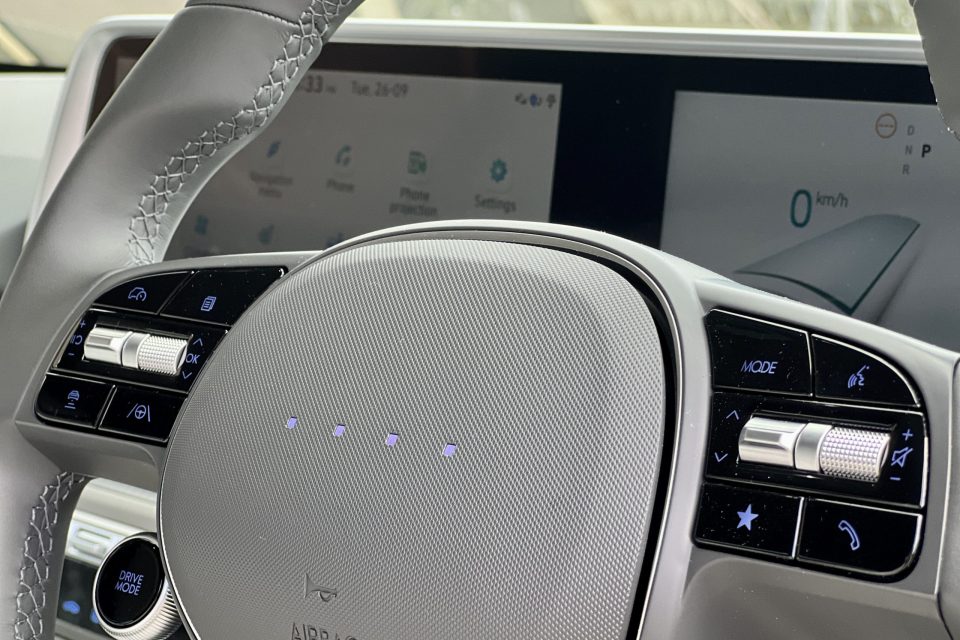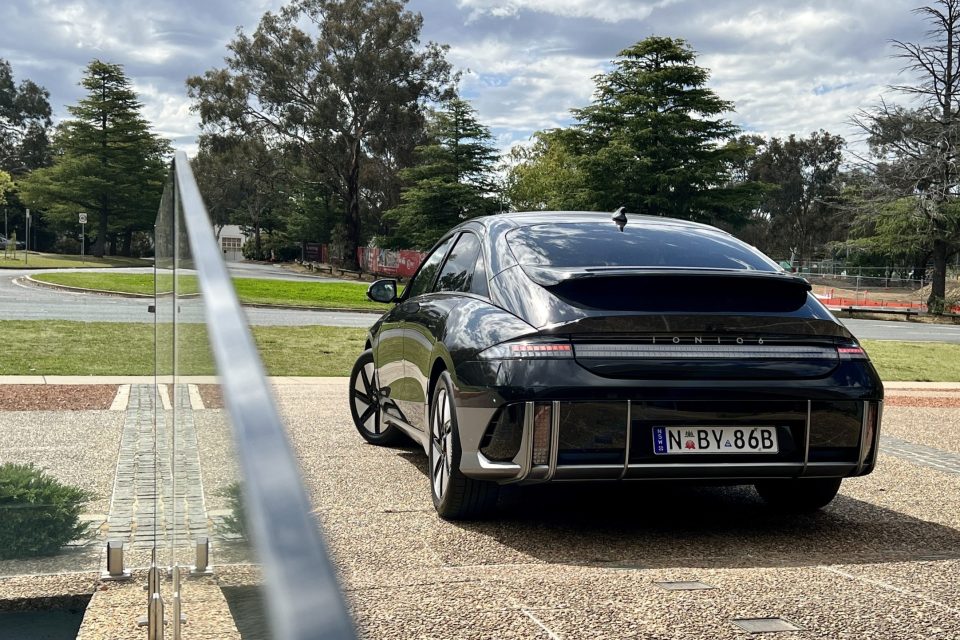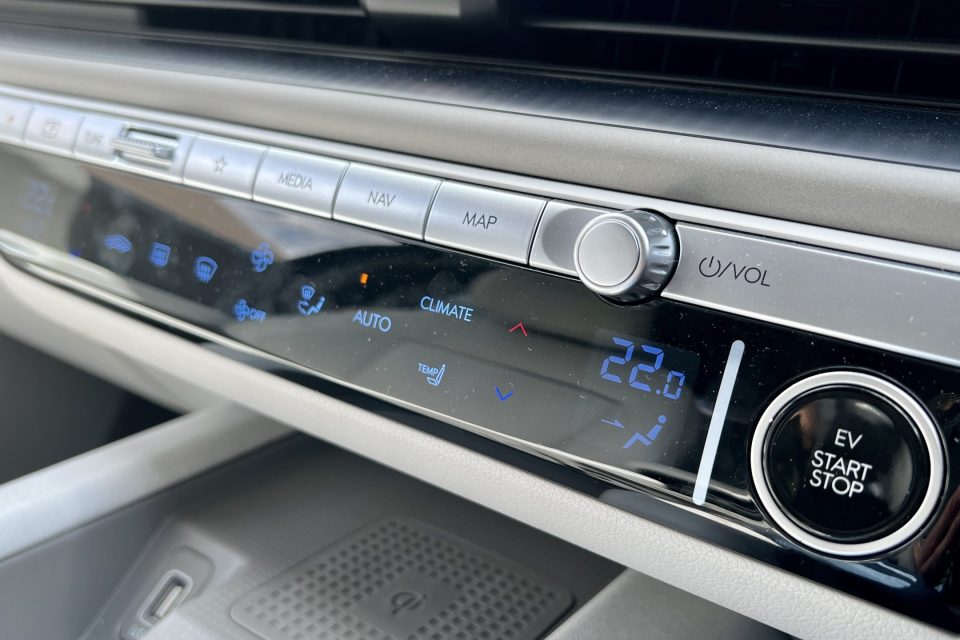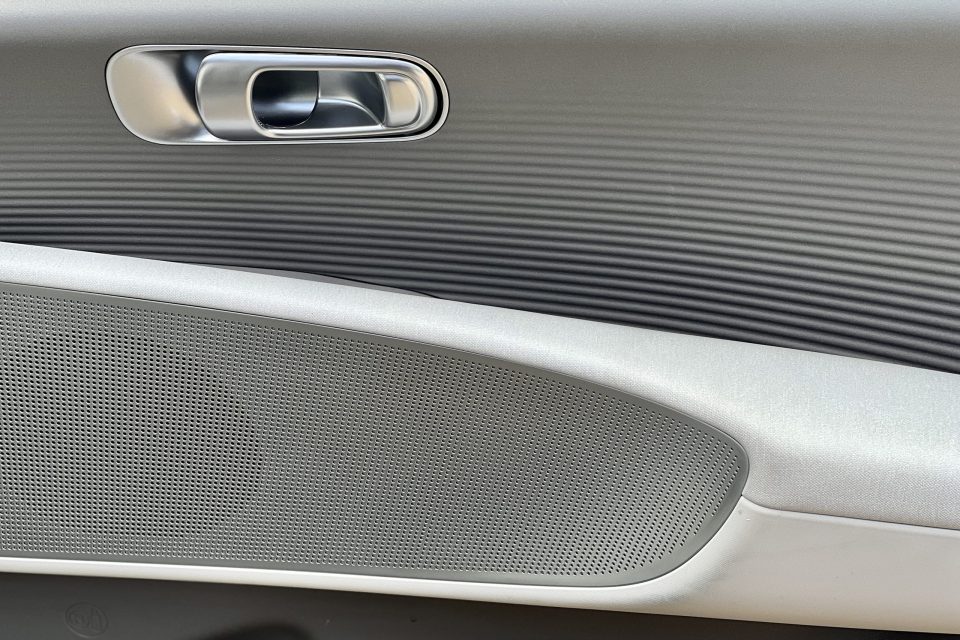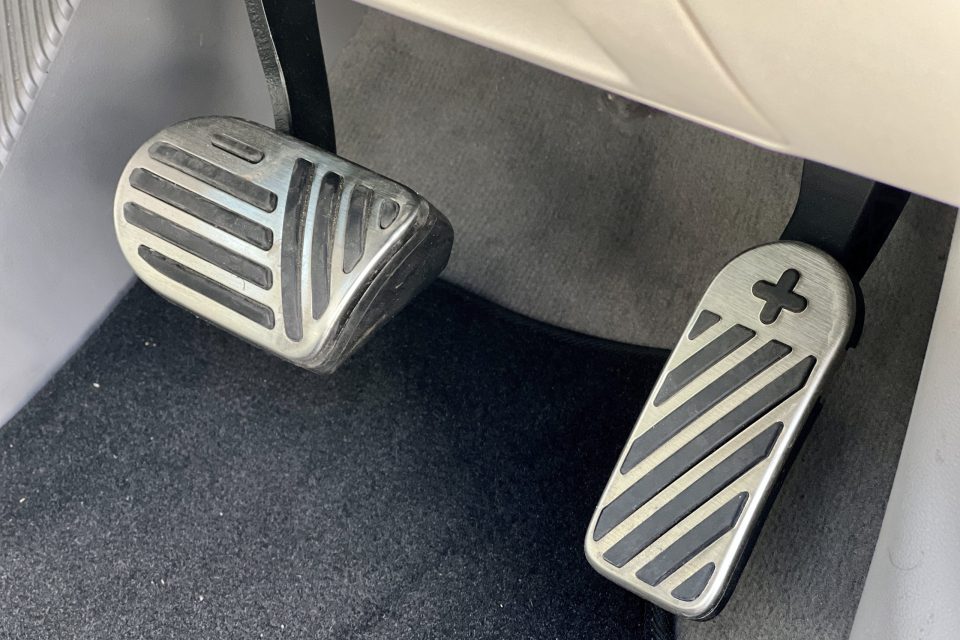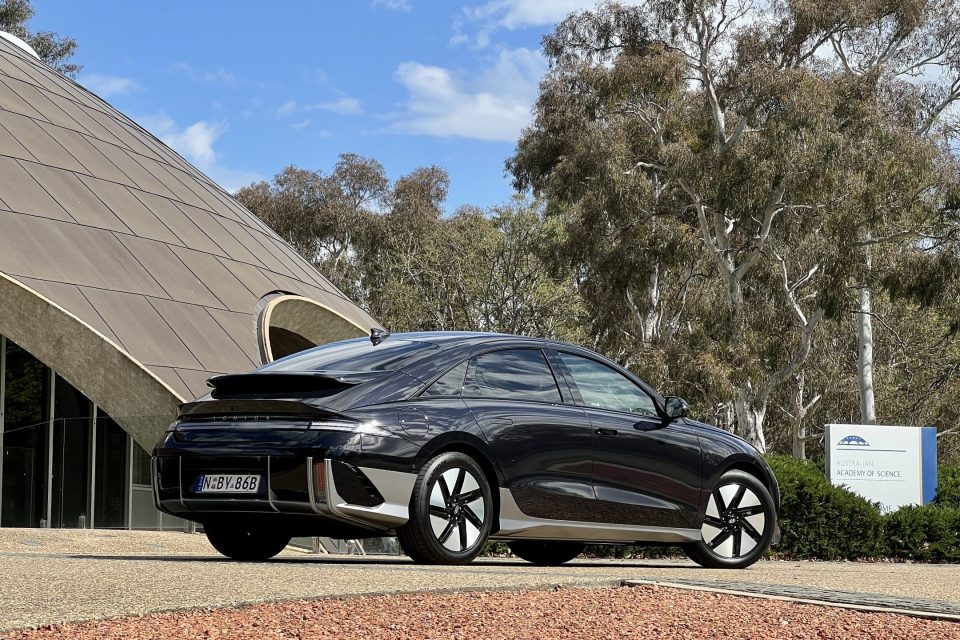 It prefers to dole out the torque much like a petrol car rather than hit you with it all at once. Hyundai claims a 0-100 km/h time of 7.4 seconds, and not even the 5.1 seconds for the dual-motor, all-wheel-drive models has anything on a Tesla.
But sit back, relax and savour it more like a flute of fine bubbly and less like a can of Monster, and that's where the IONIQ 6 really shines.
The trouble is, you can't do that when one of its infernal electronic nannies is screaming at you.
2023 Hyundai IONIQ 6 Dynamiq
$74,000 (plus driveaway costs)
Electric motor and 77.4 kWh battery pack, 168 kW / 350 Nm
Rear-wheel drive (RWD)
0-100 km/h in 7.4 seconds
614 km estimated range
5-star ANCAP safety rating.
This car was provided for testing by Hyundai Australia. Region has no commercial arrangement with Hyundai Australia.
Original Article published by James Coleman on Riotact.