For the last 17 years, whenever a new MG has been released, it has faced the same question from nearly everyone: Is it a real one?
A century on since the badge was tacked onto a sporty Morris in Oxford, England, I think the best way forward is to realise that China's SAIC Motor company will never replicate the old-school 'motor-car' experience of Mr Toad from The Wind in the Willows.
Let alone give us a spiritual successor to the 2003 MG X-Power SVR, with its carbon-fibre body and nitrous injection kit and map-reading lights that were too dim to read maps by.
It would be corny at this point to introduce the MG4 by adding 'that is, until now'. But I will say that as a car, in the pure, box-with-wheels-and-no-strings-attached sense, China's latest effort is very good.
It's touted as the second cheapest electric vehicle currently on sale in Australia, starting at $38,990 for the base Excite 51 kWh model – posh Toyota Corolla territory – and $100 off the BYD Dolphin.
But John McGrath MG in Phillip estimates around 80 per cent of Canberra's buyers are going for mine – the top-range Essence 64 kWh model, which starts at $47,990 and goes up to $55,990 for the 77 kWh Long Range model.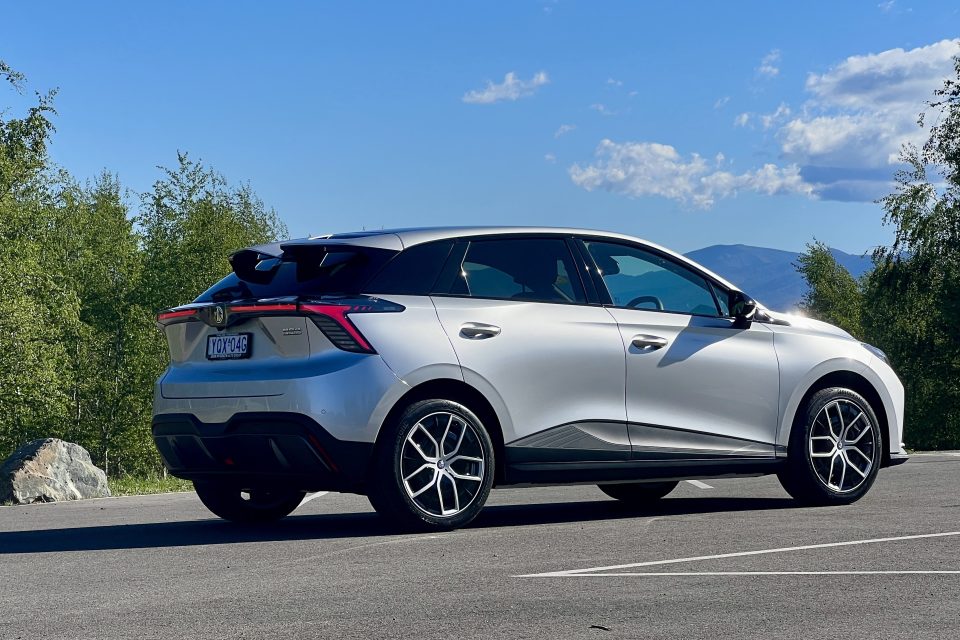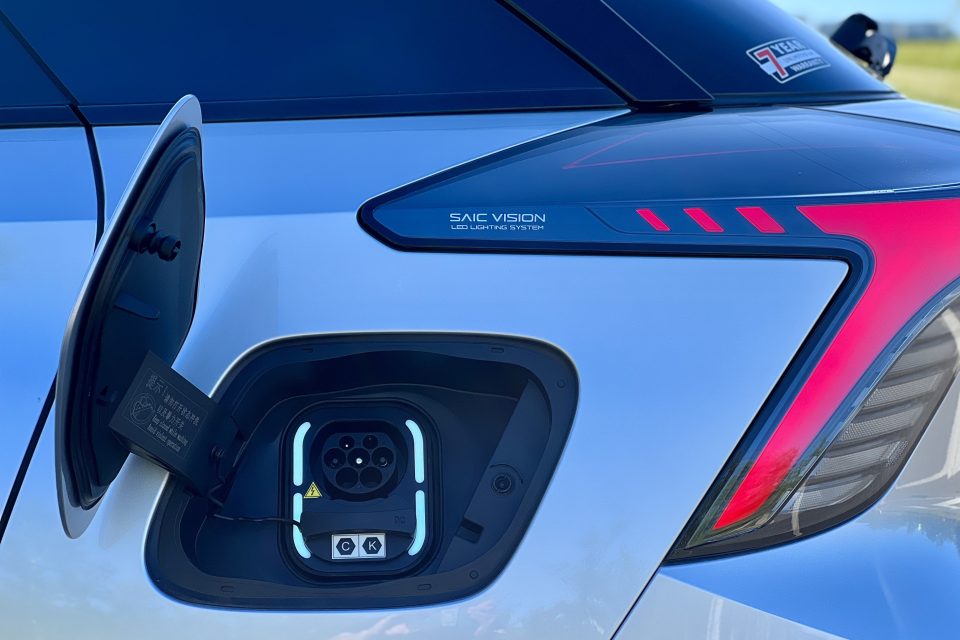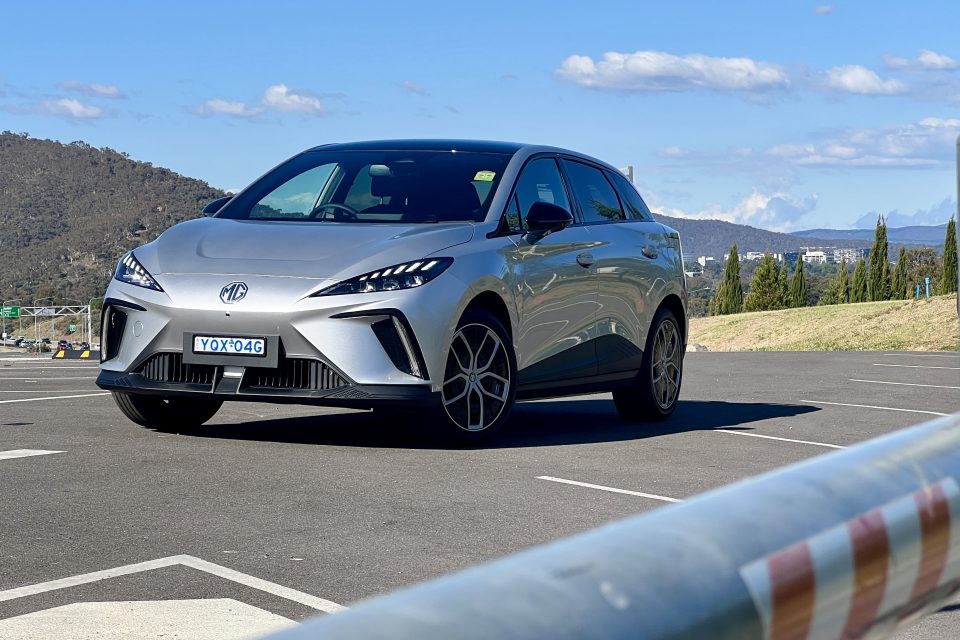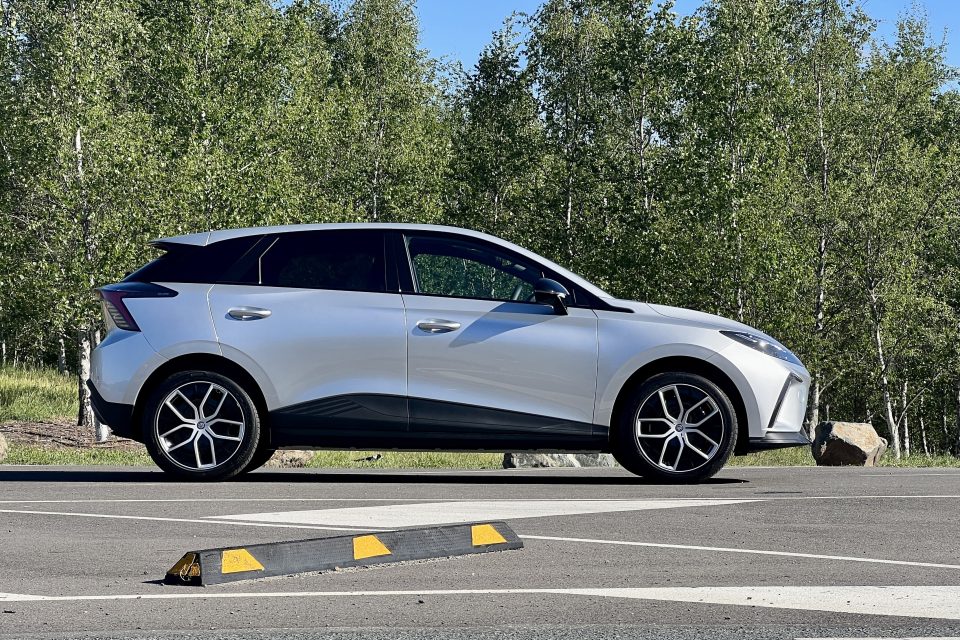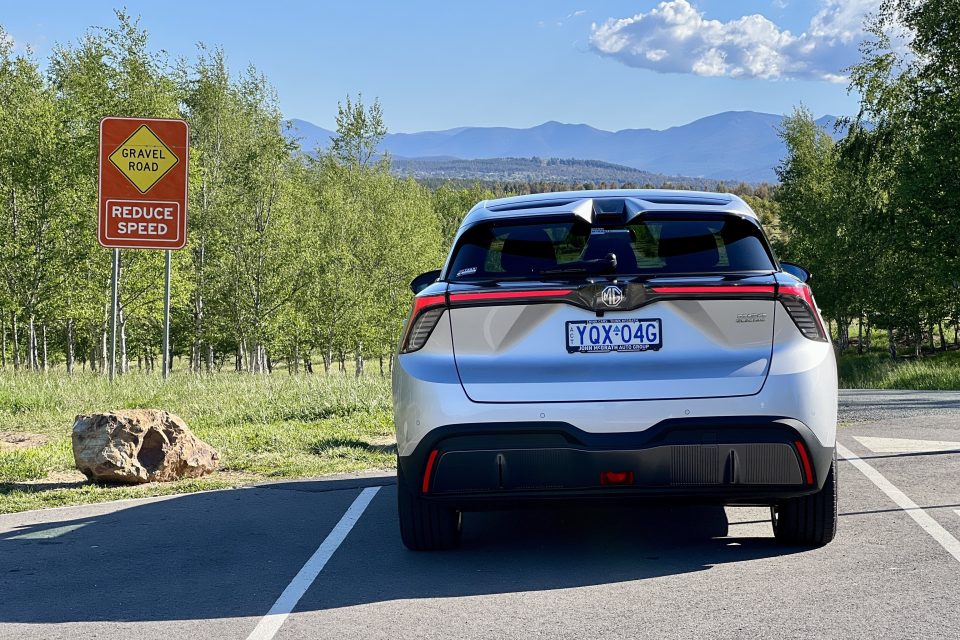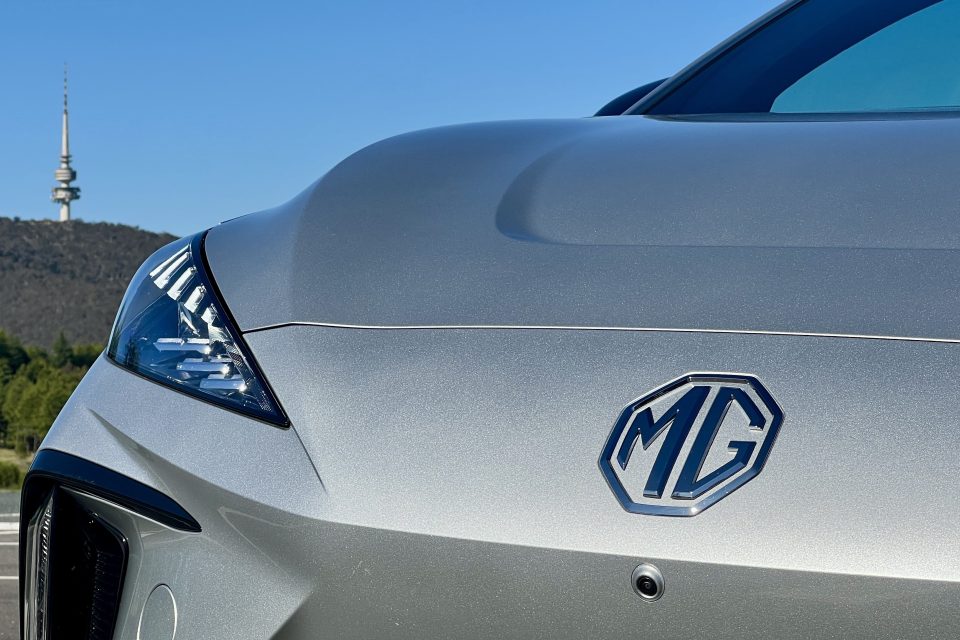 We'll start with the faults – because there is one. When I closed the driver's door, I detected some movement of the plastics in the handle.
Okay, the rear-view mirror is entirely taken up by the three headrests in the back seat, so that's useless. But you never really miss the view, because there are fewer cameras helping out in this MG than there are at The Lodge. I also suspect someone forgot to install the suspension – the ride is as stiff as a Bacardi on an empty stomach (don't ask).
But that's it.
A lot of the cabin plastics feel eerily like they come out of a Volkswagen which – when it comes to interior fit and finish – is very much a compliment. It's also very spacious.
Like many EVs, you get the impression the designers started out with an idea for a hatchback, only for the engineers to turn up with a tonne of batteries and all sense of compactness was thrown out the window. So the MG4 is better thought of as an SUV, while lacking the usual uniform of bare plastic wheel arches and skirts. It's weird.
Not ugly, mind you. The bottom lip of the rear window could double as a mantlepiece for your grandmother's ashes – it's that wide – but everything else about the styling is very sharp. I especially like what's going on at the top of the rear window and the supercar-looking vents on its face, even if neither actually does anything for aerodynamics.
It is definitely heavy, and you especially feel this in the corners, when the front end would quite like to head into the roadside foliage. Fortunately, there's a very simple fix for this – don't drive like a madman. Or wait for the all-wheel-drive 'XPower' model coming later.
Unlike MG's previous EV attempt, however, which was a standard petrol-powered ZS SUV that had its innards ripped out and replaced by a blender with a range of 2 km/h, the MG4 was designed from the ground up to be an EV. You can feel this.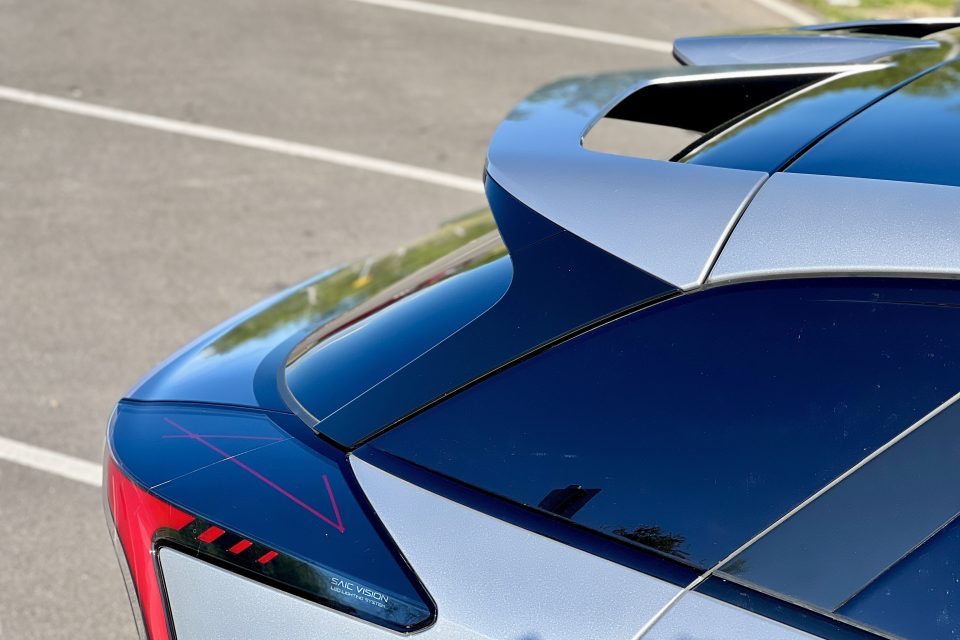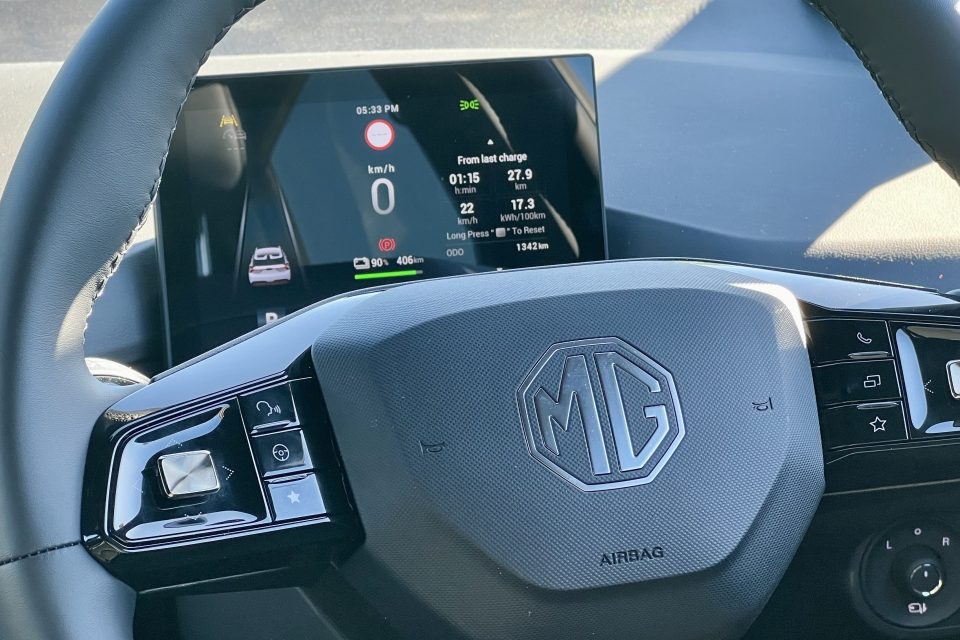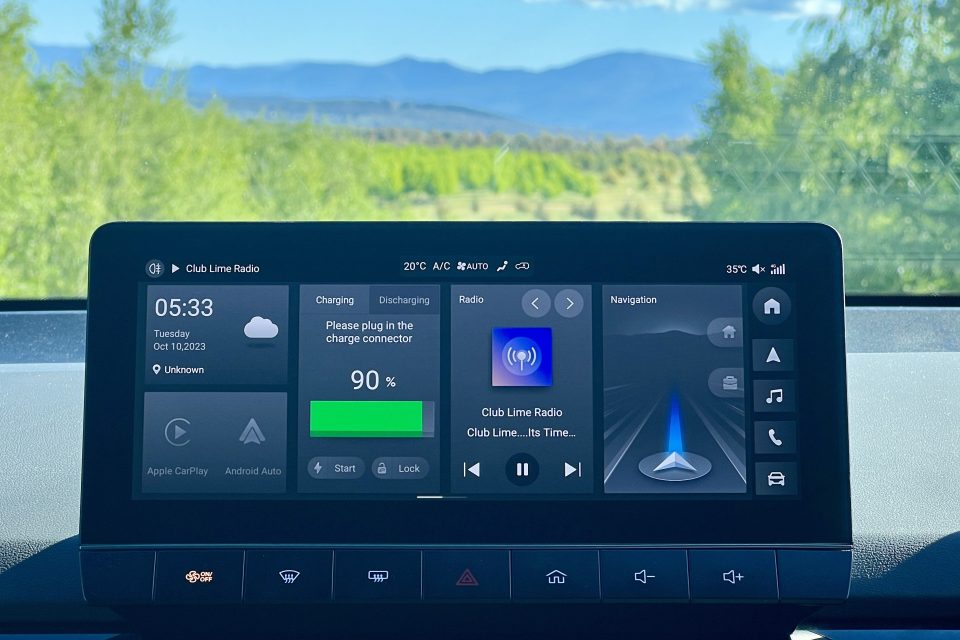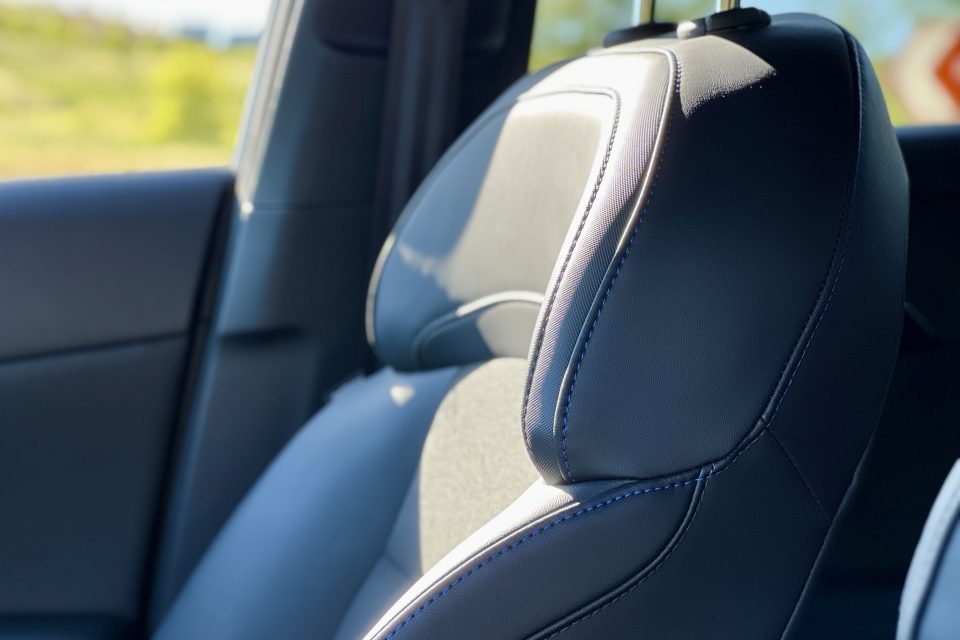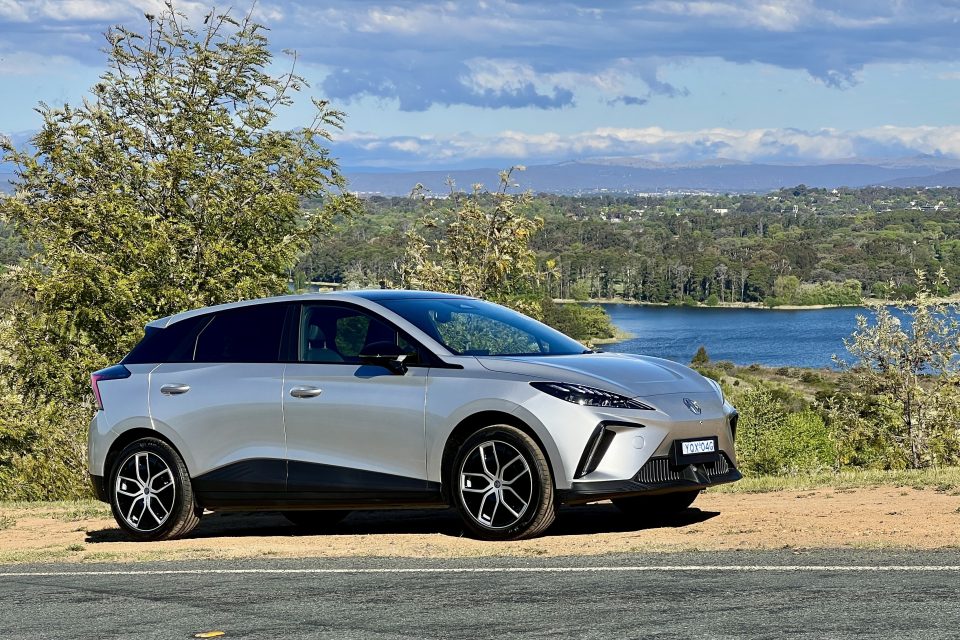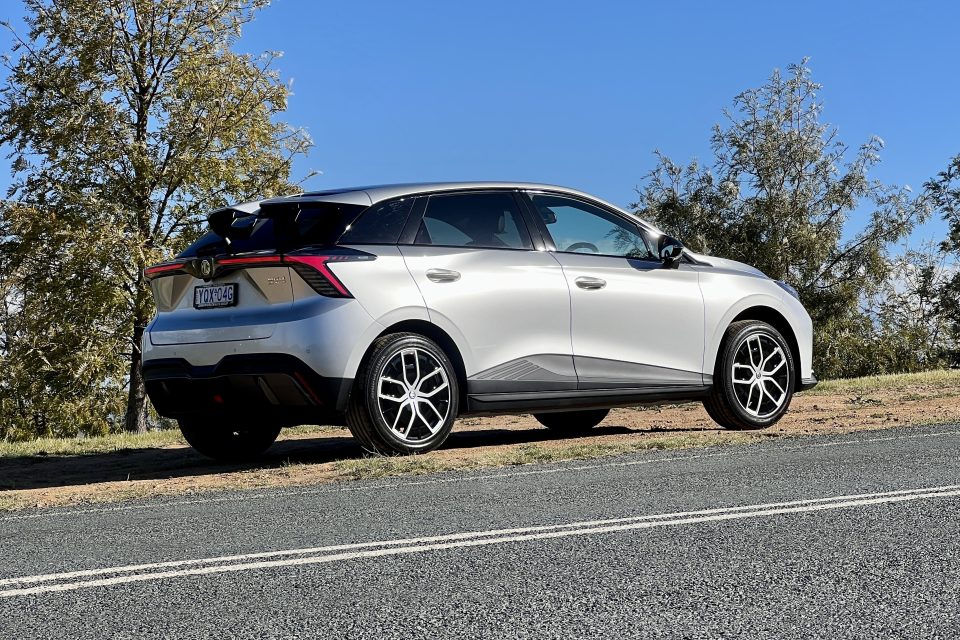 For starters, the motor drives the rear wheels, which leaves the fronts free to focus on steering – as it should be. The result is tighter. More agile. Coherent. And, especially in Sport mode, genuinely fun.
MG claims a 0-100 km/h time of 6.5 seconds for the Essence model, which is the sweet spot between wanting to regurgitate your lunch, and simply doddering about town. It can do both, just as happily.
In the end, then, I'll say this: the MG4 is the best Chinese MG ever.
2023 MG 4 Essence 77 kWh Long Range
$55,990
Rear-mounted electric motor, 180 kW
0-100 km/h in 6.5 seconds
530 km estimated range
1748 kg
5-star ANCAP safety rating
This car was provided for testing by John McGrath MG. Region has no commercial arrangement with the John McGrath Auto Group.
Original Article published by James Coleman on Riotact.