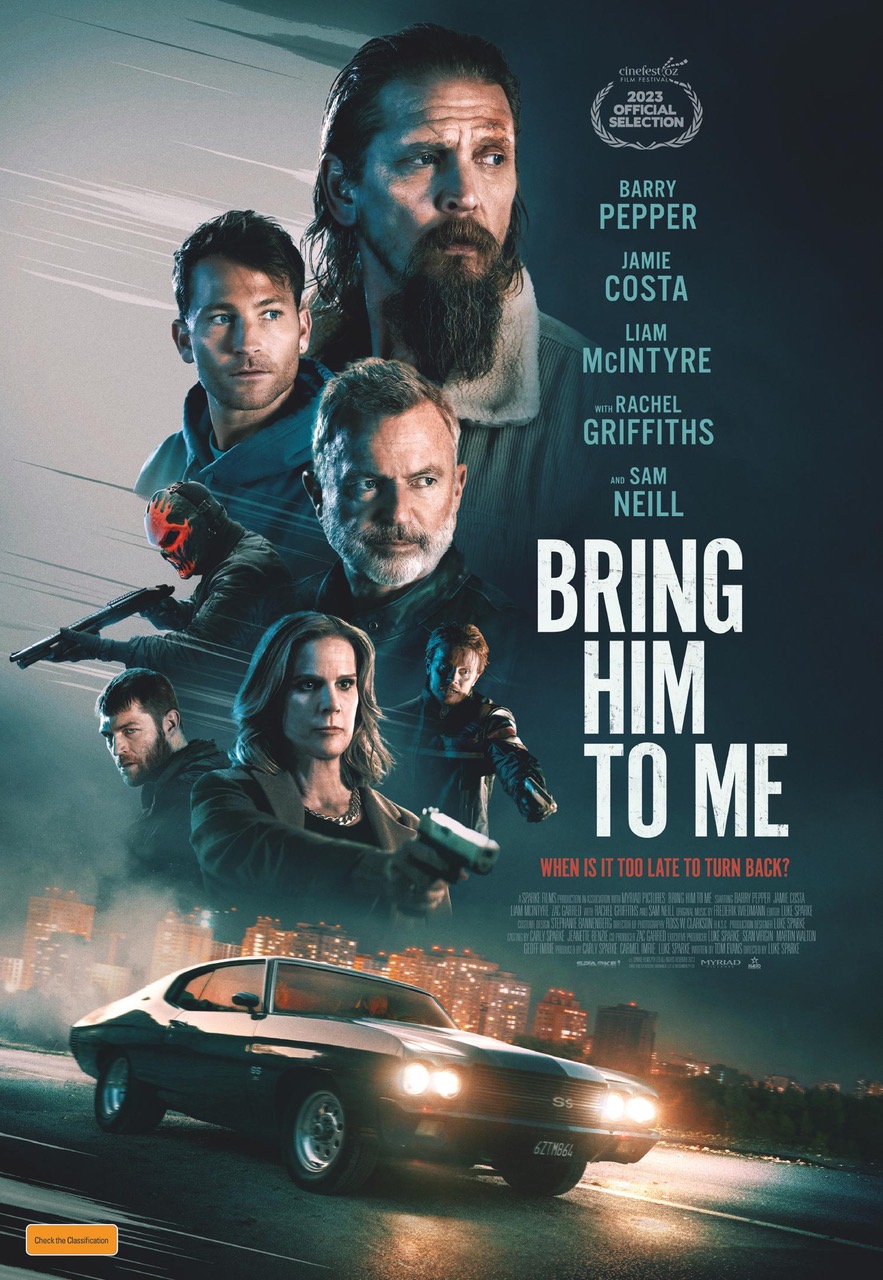 Film: Bring Him to Me
Director: Luke Sparke, Rialto Distribution
An uncommon concept of an oil-and-water relationship between the 'driver' (Barry Pepper) and the 'passenger' (Jamie Costa) sends an odd couple energy as the two are stuck in a car for an evening in the city, driving towards a mystery destination.
The passenger (Costa gained international attention for his impersonation of Robin Williams on YouTube) is an extrovert who constantly talks and shares his thoughts and feelings, while the driver (Pepper, Saving Private Ryan, The Green Mile, Maze Runner) is an introvert who prefers to keep to himself and maintain an air of mystery.
Under orders from a ruthless crime boss, the getaway driver battles his conscience to drive a young and unsuspecting passenger to an uncertain fate.
The car — 1970 Chauvel Super Sport — serves as a kind of mediator between the two characters, providing a physical space for them to interact and allowing the audience to witness their relationship unfold.
Star power is evident. As Frank McCarthy, Sam Neill (The Piano, Jurassic Park, The Horse Whisperer) stands in stark contrast to the warmth exuded by the passenger. He takes on the role of a pawnshop owner who is far from an ordinary businessman. Frank is actually a major money launderer, handling millions of dirty dollars on a regular basis.
Despite the lack of sympathy for his character, Neill's portrayal of Frank adds to the film's tension and intrigue.
The individual portrayed by Rachel Griffiths (Six Feet Under, Brothers & Sisters, Hacksaw Ridge, Saving Mr Banks) exudes an unusual nature. As Veronica she is a high stakes individual, a female crime boss. There are some good twists in the story and she gets to say some "really sparkly" dialogue.
Jamie Costa makes his debut in the crime-thriller with his portrayal defined by guilt and conflicted feelings that underscores the character's yearning for a new beginning.
At its core, Bring Him to Me is a powerful exploration of the sacrifices we make as parents and the lengths to which we will go to ensure a better future for our children.
Bring Him to Me releases nationally on 2 November