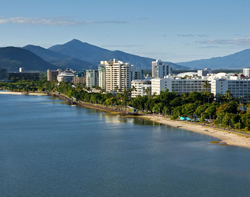 The Department of State Development, Infrastructure, Local Government and Planning is updating its Far North Queensland Regional Plan, followed by all Regional Plans over the next three years.
Minister for Planning, Steven Miles said regional plans set the long-term direction for how the regions could grow and respond to change over time.
"They advance diverse regional economies and support a broad range of industries, including manufacturing and knowledge-based industries, creating new jobs in our regions," Dr Miles said.
"They also help plan for the right infrastructure to cater for the population growth, including housing supply, schools and roads."
He said much had happened since the Far North Queensland Regional Plan 2009-2031 was implemented.
"Our successful health response to the pandemic and great lifestyle has seen Far North Queensland become an even more attractive place to live, work and raise a family," Dr Miles said.
"Population forecasts from 2009 are outdated, so updating the regional plan to reflect the latest forecasts is crucial to provide the basis for identifying improved opportunities for economic development and liveability across the Far North."
He said the update would inform important levers such as the planning and delivery of infrastructure and services, and connections across Council areas.
The updated plan will be developed in conjunction with the Far North Queensland Regional Infrastructure Plan that will be underpinned by a regional economic strategy to consider and prioritise significant infrastructure needs.
More information about regional planning can be accessed at this PS News link.