There is a new RAV4 in Toyota showrooms.
It wears different badges but the size and family appeal are the same.
It's the latest Corolla Cross, which has the same size, appeal and feeling as the first compact SUV to wear a Toyota badge.
The inevitable growth in the RAV (recreational active vehicle), which is mirrored across dozens of makes and models, has cleared space for something newer and smaller in T-brand showrooms.
That car is the new Corolla Cross, which has plenty of shared stuff under the skin to make it a Corolla but a lot of unique body bits for a family-sized SUV.
Inevitably, it has been a huge hit, with pricing from $33,000 for the basic petrol-powered GZ through to (gulp) $49,050 for the Atmos hybrid model with all-wheel drive.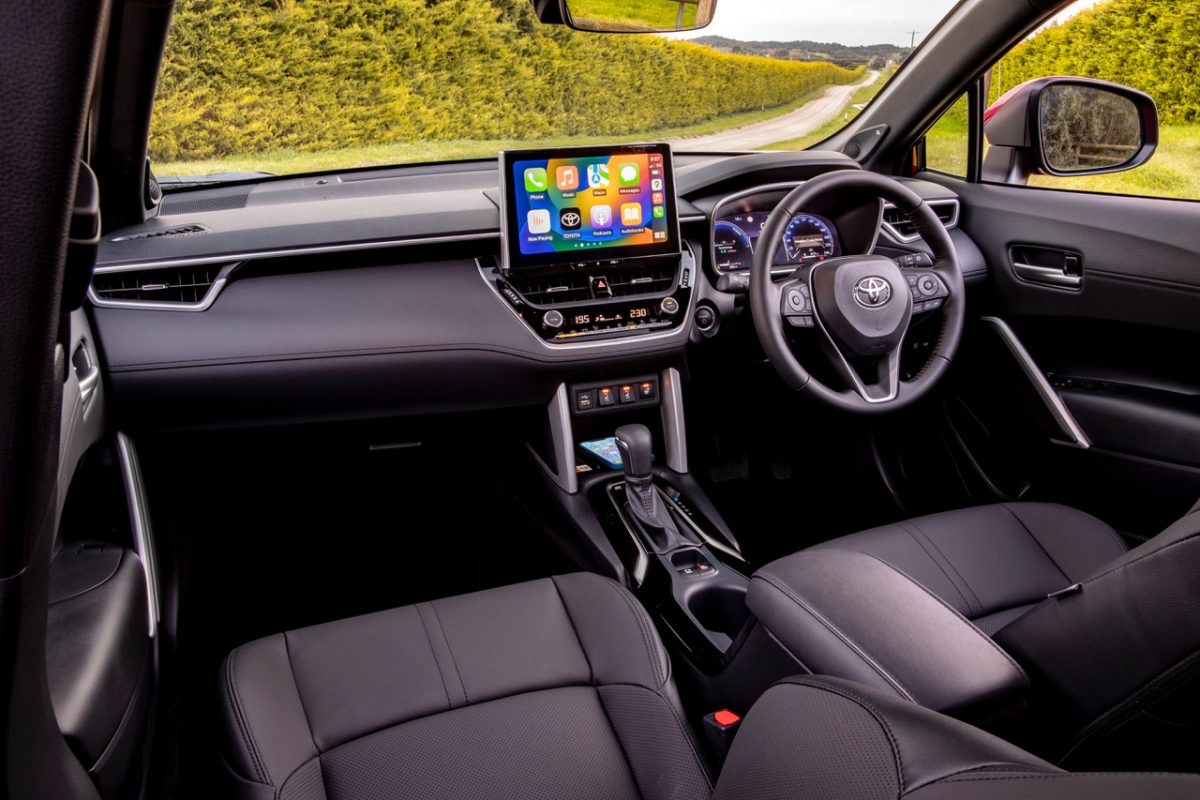 Also inevitably, it is the hybrid models – four in total – that have been the headliners.
Toyota supplied a hybrid for the PSN test but it's probably the starter car that makes the most sense for most people.
It is, after all, the RAV4 for 2023.
The styling of the Corolla Cross is nothing special, as it's a big basic box for hauling families and family "stuff".
But the engineering is classy and it drives well.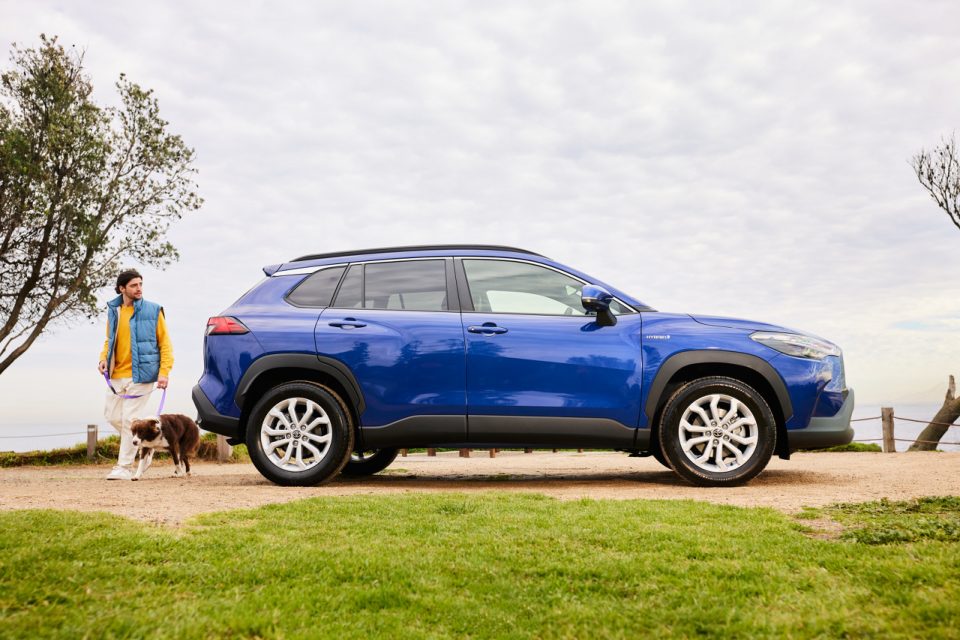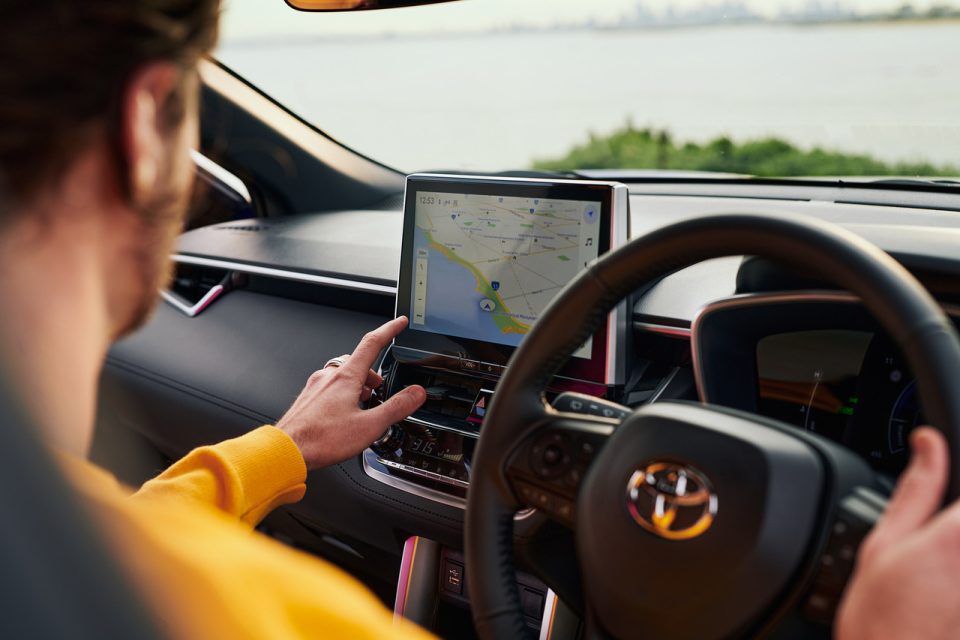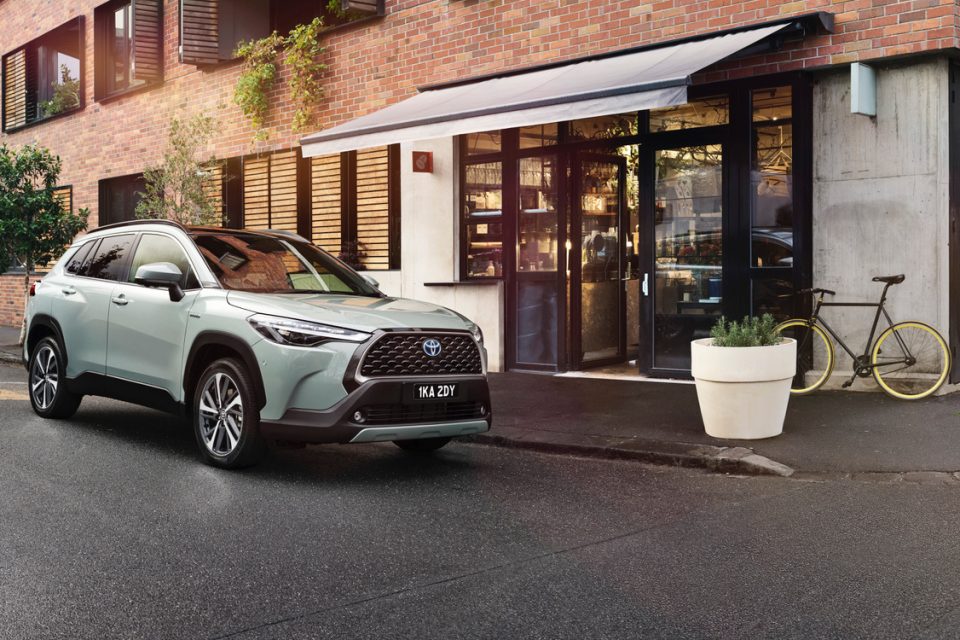 It's the sort of car that continues the legacy of the original Corolla and the family-sized Camry – it's as reliable and efficient as a fridge, and not much more exciting.
But Toyota has the GR Corolla for people who want a fun runner, and the CH-R for people with a style focus.
It's interesting that the Cross has a bigger and better infotainment screen than the GR, and it is vastly more practical than the CH-R. Not only that, but kids won't feel like they are trapped in a cave when they sit in the back.
With drive time restricted to the fully loaded Hybrid model, it's hard to consider the base car.
But the body size is absolutely right for a lot of young Aussie families and they will appreciate the comfort and quietness, as well as the signature chilly Toyota air-con and quality, which means the car feels taut in all conditions.
The Hybrid also continues the Toyota tradition for efficiency, although you have to wonder when – or if – it will catch up on fully electric cars.
For anyone who remembers the earlier RAV4, the Corolla Cross ticks all the boxes.
And it's the same for anyone new who is looking for a family SUV that does what it says on the label.
Toyota Corolla Cross
Position: compact family SUV
Price: from $33,000
Engine: 2.0-litre petrol four + hybrid
Power: 229W/206Nm
Transmission: CVT all-wheel drive
Plus: practical, efficient, enjoyable
Minus: hybrid wait time
THE TICK: a born-again RAV4
Score: 8/10