On paper, this car should be rubbish.
It's inspired by the Suzuki Light Jeep 10 (LJ10) from 1970, and there's a reason cars from 1970 are not built anymore.
As such, it's also retro-styled – and see Volkswagen's new Beetle or the latest Land Rover Defender for how reliving the glory days only ever leaves you with a hybrid mutant even Charles Darwin would have grimaced at. History is rarely repeated well.
It's powered by a 1.5-litre four-cylinder petrol engine, and no, there is no mention of a turbo coming. There's only 75 kW of power and 130 Nm of torque, which frequently leaves you in the way of other motorists at traffic lights, or asthmatic cyclists, or leaves tossed by the wind.
And the gears top out at five, so when you do eventually crack 100 km/h, the engine is screaming at 5000 rpm and there's nothing you can do. It's not like there's sound-deadening either.
The cabin is littered with exposed screw heads and plastic clips. The boot struggles to accommodate a nappy bag, and the back seats are quite snug for a two-year-old human with her father's penguin legs, let alone an adult.
It continues: The car's body is pinned to a ladder-frame chassis, in much the same way as a medieval dray cart is.
It's also not particularly safe, with a crash test rating of three stars out of five. Mind you, I don't suspect this matters because the seatbelts are largely here to stop you from falling out around corners. The suspension is so soggy, you can literally wobble the car around with your bare hands.
Strangely, however, as soon as you're in the driver's seat, you're not thinking about any of this. The Suzuki Jimny is, in fact, hilarious. It's one of those cars you feel compelled to christen with a name and pat on the steering wheel like it were your dog.
There's a five-door version with an automatic transmission coming later this year, but for now, the Jimny measures 3.4 metres long and 1.6 metres wide. There is a wheel on each corner, two headlights, windows, mirrors, seats and all those other things you'd find if you looked up 'car' in a dictionary.
There are very good reasons for this simplicity.
Firstly, the Jimny is a 'kei car'. In Japan, this is the smallest thing you can put on a highway, and provided it has the footprint of a large ant and about the same grunt, there are insurance and registration perks for the owners.
After Daihatsu, Suzuki is the lead kei car maker in Japan, with more than 336,201 sold last year, most of them to young people.
Here in Australia, a two-tonne Tesla might somehow be charged less registration per year than this, but we also have a lot of dirty, sandy and just generally rough bits, where the Jimny makes eminent sense too.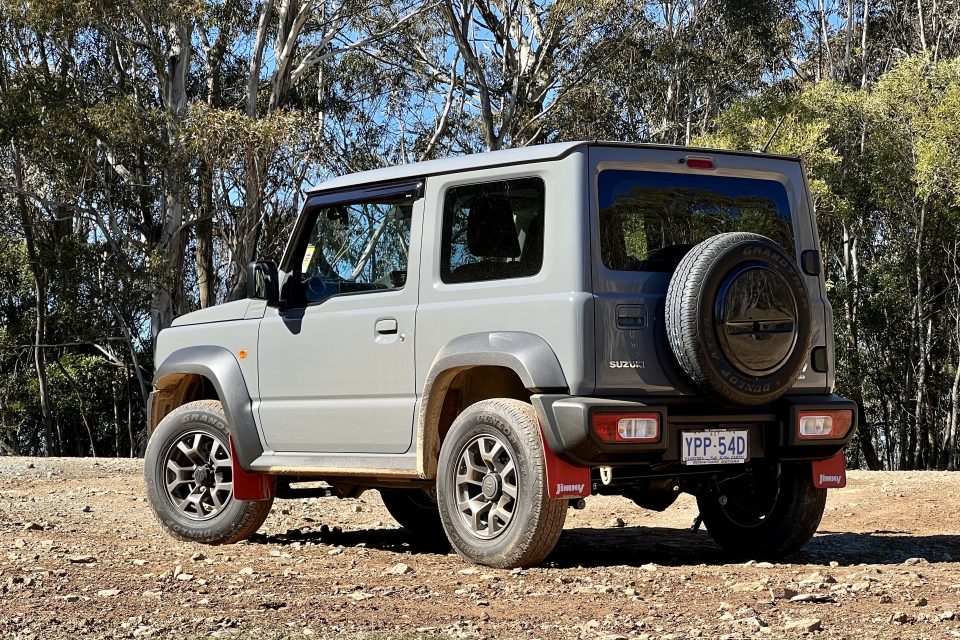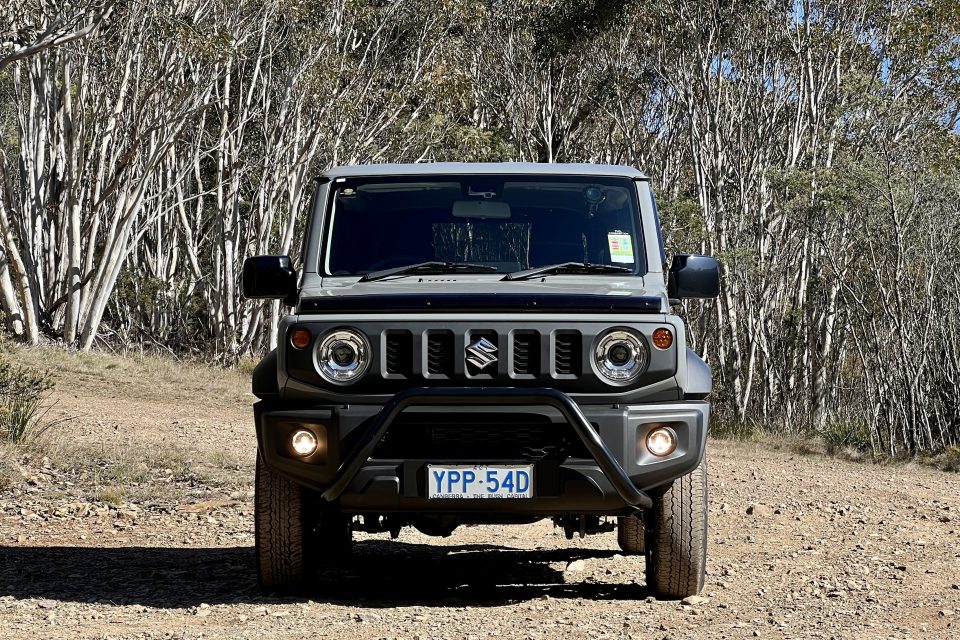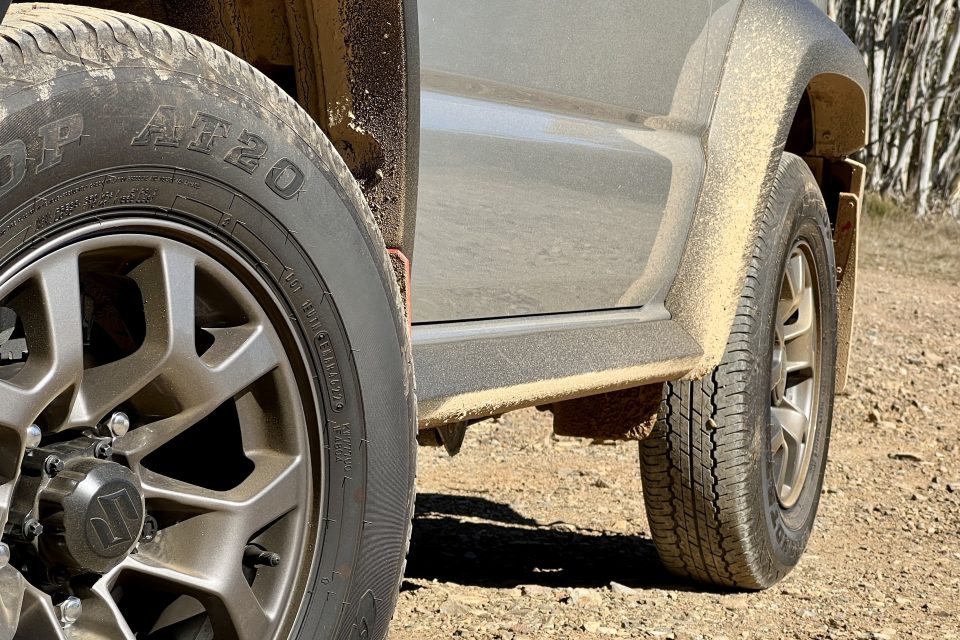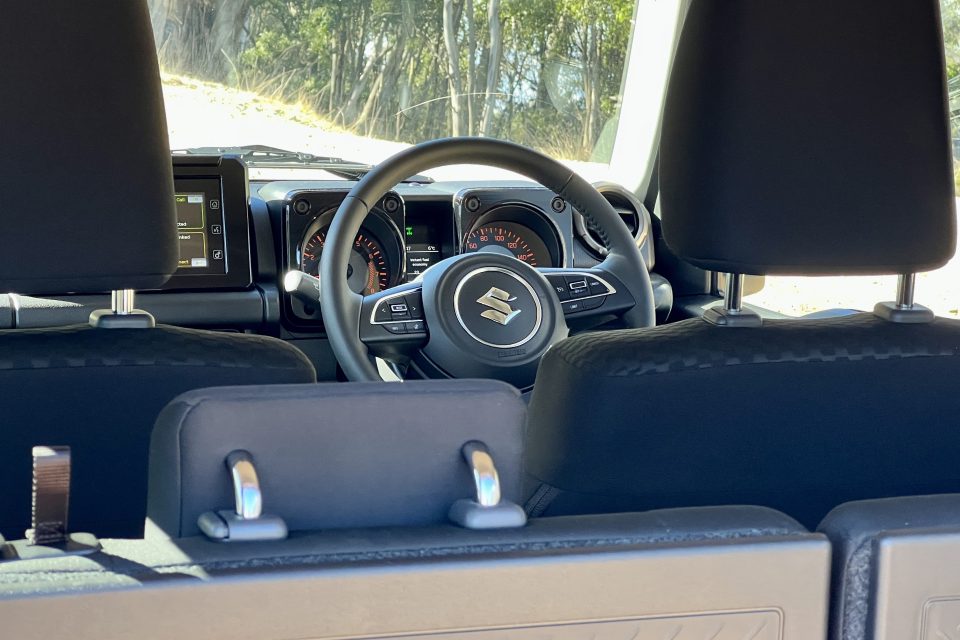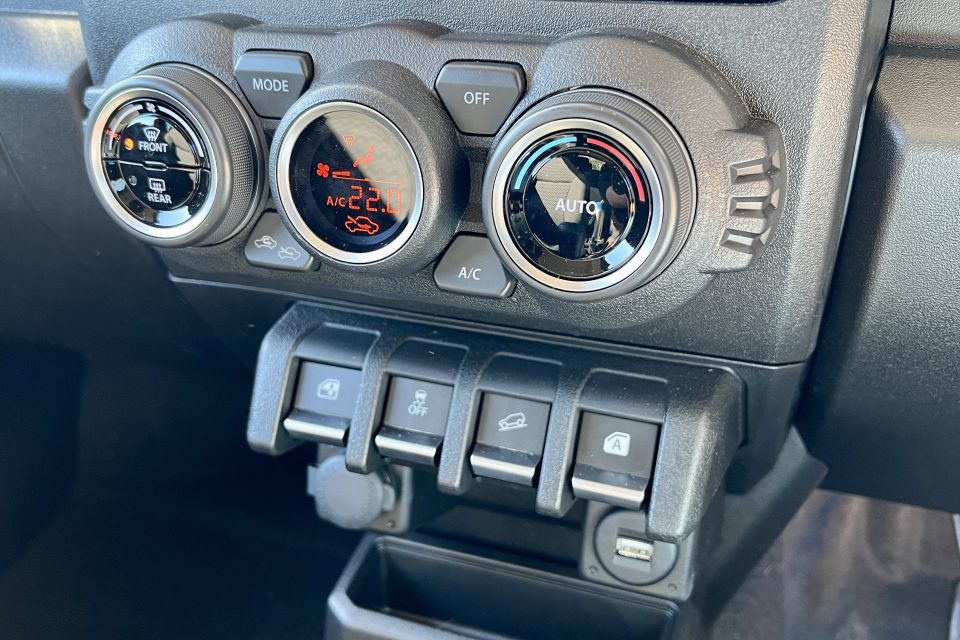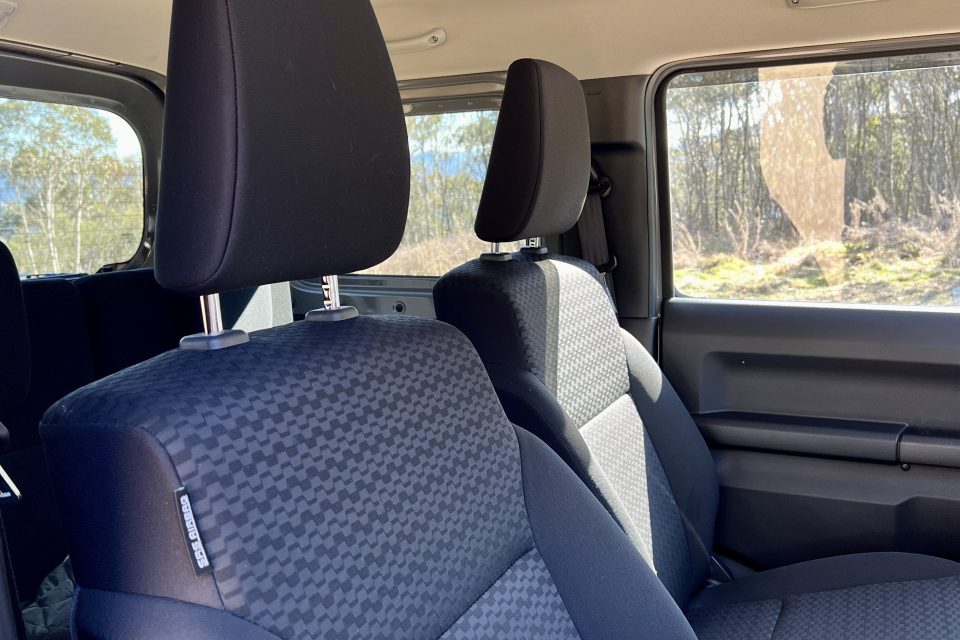 Around town, there is the option for powering just two wheels, but by using a lever mounted between the seats, you can engage all four with a satisfying clunk. Press it down and shift it backwards and there's a low-range setting too, for tricky situations.
From here, it becomes a simple point-and-shoot affair. Rocks. Logs. A monstrous pile of slippery, muddy dirt. The Jimny bounds up everything in its path with the same enthusiasm as your kelpie when you thought you'd thrown him a ball that would defy even the hounds at border control.
Because it's so light, there are moments when it gets skittish and you get the sense you're along for the ride, and the ETA for that tree is approximately two seconds. But it's easy to get back.
There is also hill-descent control and traction control, so you're not entirely on your own.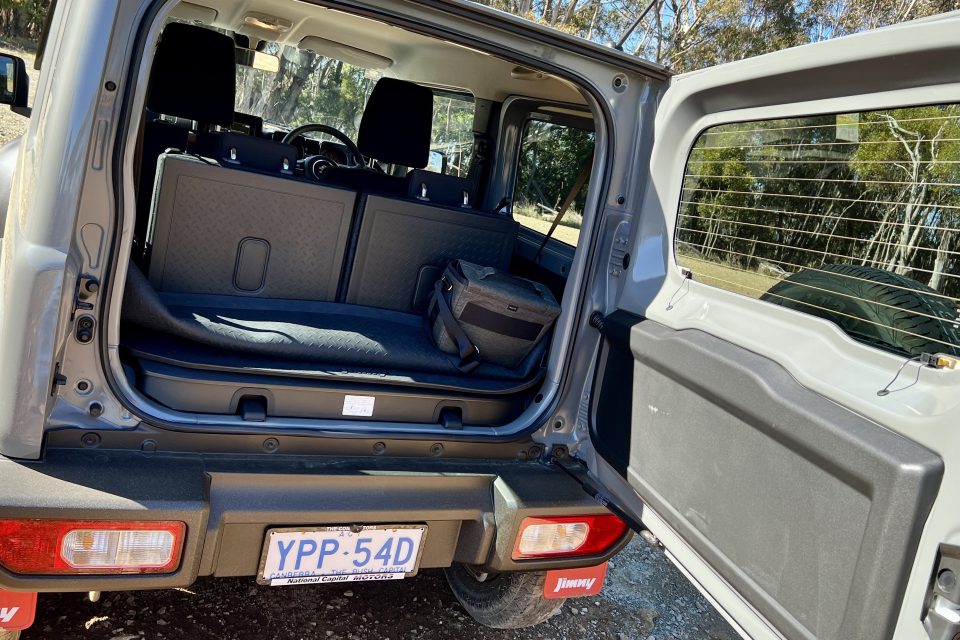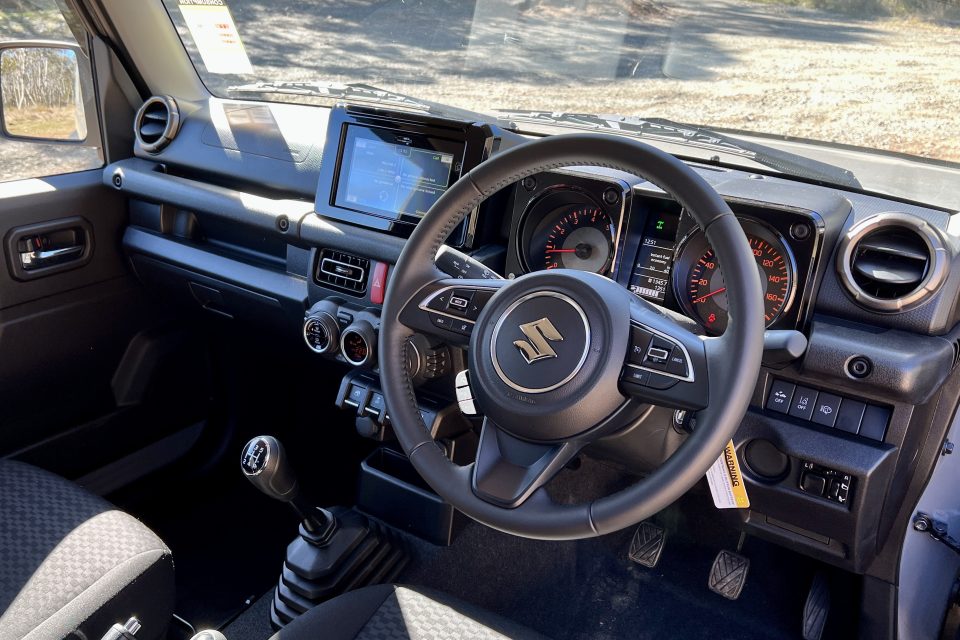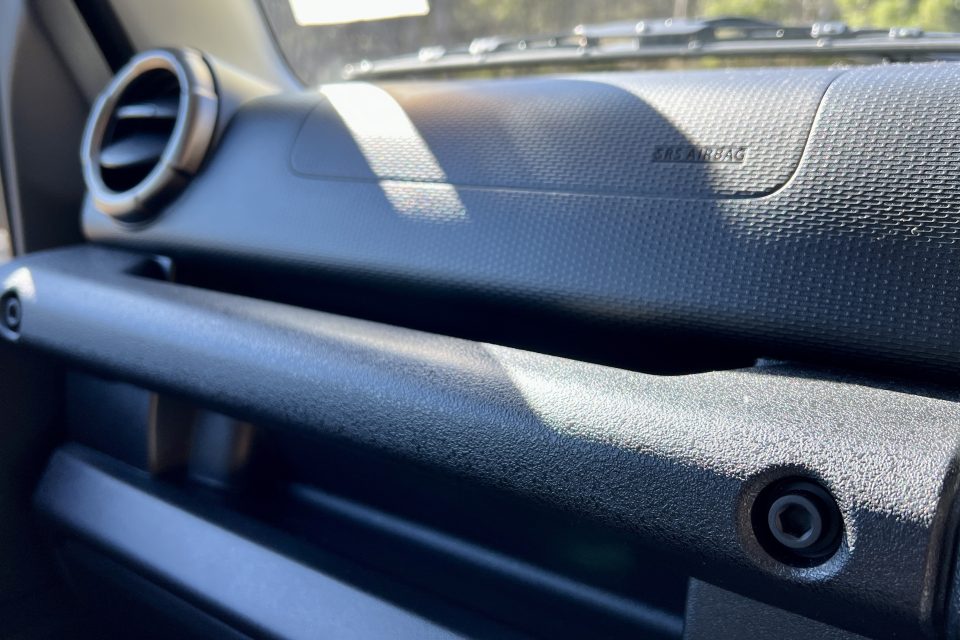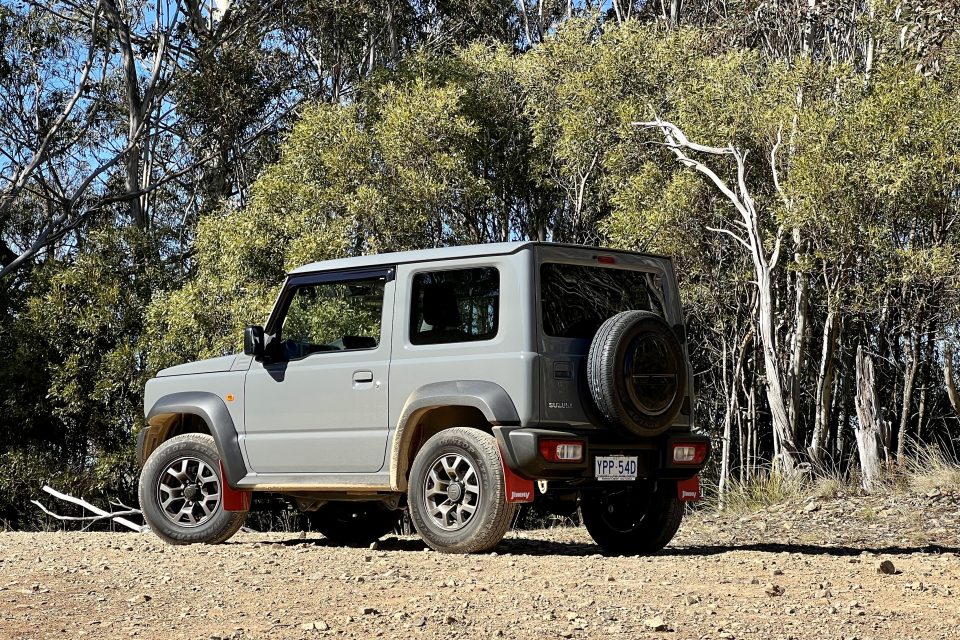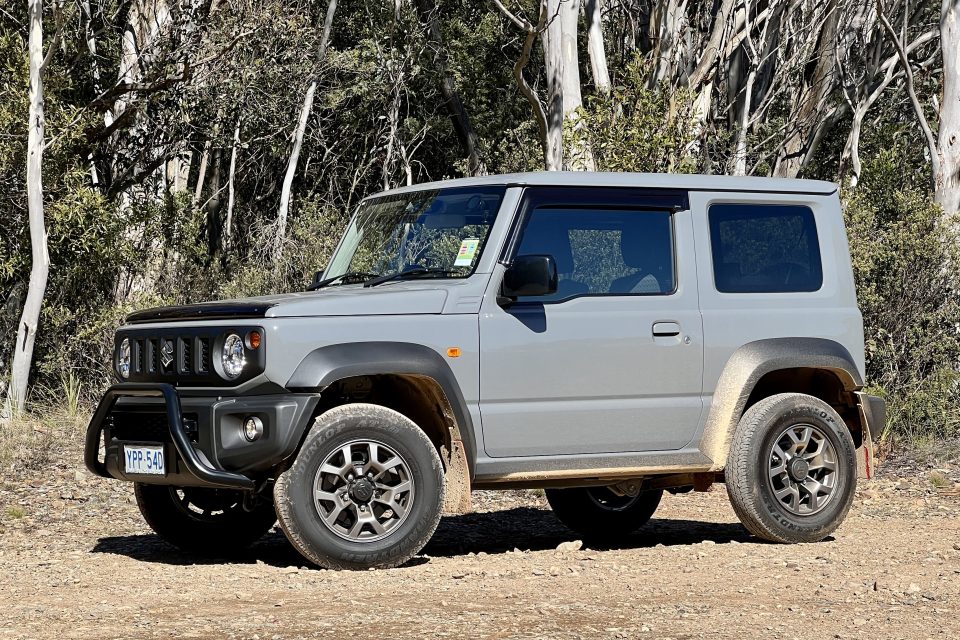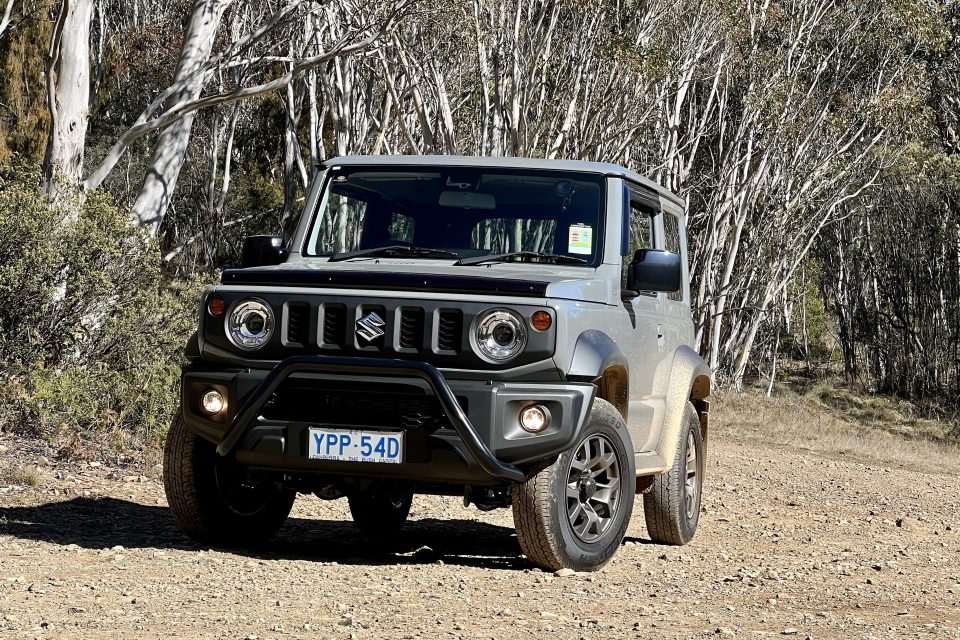 Yes, it might be retro, but only as a by-product. You get the impression Suzuki simply dialled '4WD' into the heads of the designers and this is what they spat out. Then they added a touchscreen, cruise control and reverse camera to the 'GLX' model, to be nice.
I'm clearly not the only one who is captivated by this unassuming but outstanding capability, because Suzuki has been forced to pause sales on the automatic three-door GLX models due to demand. Customers will be waiting up to 18 months for these.
I also passed another on the road, bedecked with a roof tent and nudge bar and a thick red stripe over the bonnet, and the lady inside threw me a gleaming smile and the most exuberant wave I've seen since I was four years old and left my uncle's car after soiling my undies.
Ordinarily, if you'd told me a car like this started at $30,490, I'd say it was a rip-off. But now I understand.
2023 Suzuki Jimny GLX
$31,990 (plus driveaway costs)
1.5-litre four-cylinder petrol engine, 75 kW / 130 Nm
5-speed manual transmission
6.4 litres per 100 km (combined fuel usage)
3-star ANCAP safety rating
This car was provided for testing by National Capital Motors, Tuggeranong. Region has no commercial arrangement with National Capital Motors.
Original Article published by James Coleman on Riotact.