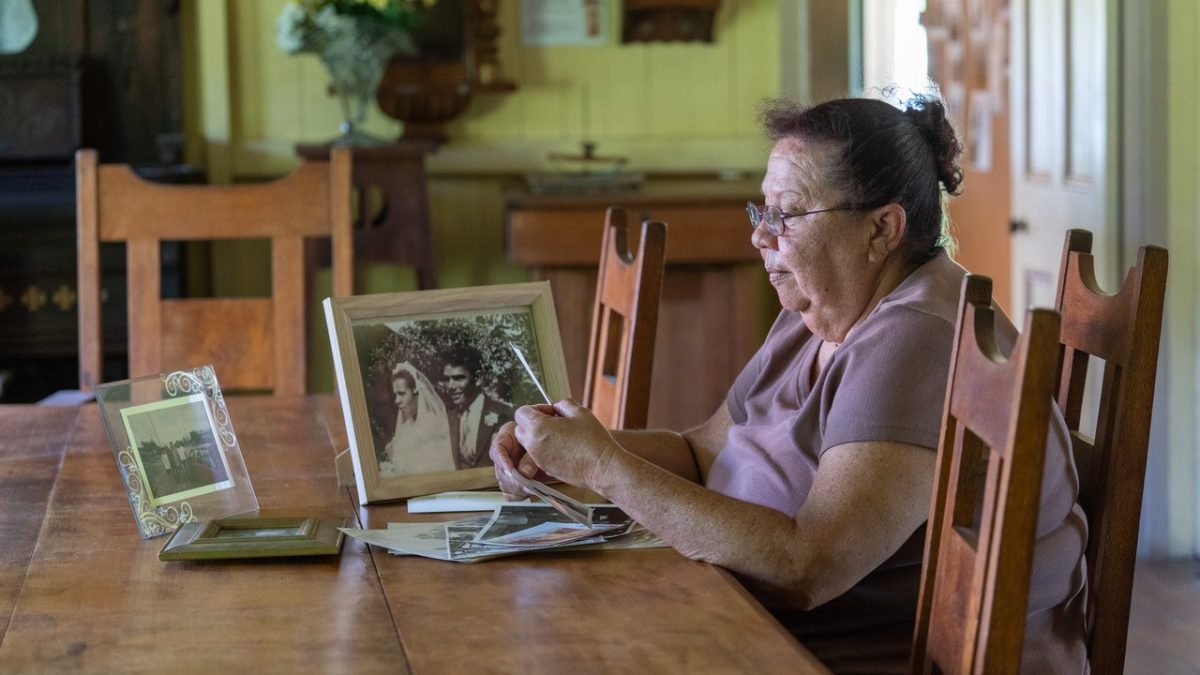 Film: Rebel with a Cause
Commissioned by: National Indigenous Television (NITV)
A four-part documentary series, Rebel with a Cause celebrates four outstanding First Nations rebels: Senator Neville Bonner, poet Oodgeroo Noonuccal, magistrate Pat O'Shane and media icon Tiga Bayles.
This NITV-commissioned series hones in on the political dimension and the personal, showcasing the unparalleled efforts of these trailblazers who altered the course of Australian history.
Interweaving never-before-seen archival material with interviews with loved ones and peers, Rebel with a Cause dives into the philosophies that guided them: "Don't hate; educate", "I'm going out with my gloves on", "I'm a token for no man" and "Are you going to be an honourable ancestor?".
Former teacher and barrister Pat O'Shane, a Kuku Yalanji woman, became Australia's first Aboriginal magistrate – a position she held from 1986 until 2013. Senator Neville Bonner, a Jagera Elder, was the first Indigenous person elected to Parliament, serving 12 years across four federal governments. Noonuccal poet, conservationist and activist Oodgeroo Noonuccal was the first Aboriginal person to publish a book of verse. Birri Gubba Gungalu radio host Tiga Bayles ruled the airwaves, presenting Sydney's Radio Redfern and establishing the Brisbane Indigenous Media Association and the National Indigenous Radio Service.
The presentation is inspiring, an essential account of four rebels putting everything on the line for change!
Broadcast dates:
Episode 1: Pat O'Shane AM. | Director Jill Robinson – Sunday, 1 October at 9 pm on NITV and SBS
Episode 2: Neville Bonner, The Senator. | Director Douglas Watkin – Sunday, 8 October at 9 pm on NITV and 9:20 pm on SBS
Episode 3: Oodgeroo Noonuccal, The Poet. | Director Sio Tusa – Sunday, 15 October at 9 pm on NITV and 9:20 pm on SBS
Episode 4: Tiga Bayles, the Media icon. | Director EJ Garrett – Sunday, 22 October at 9 pm on NITV and 9:20 pm on SBS
Rebel with a Cause started screening from 1 October on NITV, SBS and SBS On Demand