The Royal Australian Air Force (RAAF) base at Tindal, 15km southeast of Katherine, is midway through a massive upgrade to prepare for the introduction of a raft of new capabilities soon to enter service.
The first part of the upgrade was new headquarters, hangars, maintenance and ramp facilities for the resident No 75 Squadron and its new Lockheed Martin F-35A Lightning fighter aircraft. 75 Squadron was the last RAAF unit to operate the F/A-18A Hornet, and it transitioned to the F-35A in 2021.
The F-35A is a major advancement from the Hornet, and requires higher levels of security and different ways of maintaining its key components and its stealthy paint and coatings. Two new 'carport' shelters each capable of accommodating eight jets were built and, while the dispersed shelters formerly used by the Hornets were retained, they were refurbished, and the taxiways and aprons re-sealed.
Just along the taxiway from 75 Squadron is a ramp area with larger aircraft shelters capable of accommodating RAAF or visiting aircraft such as the Boeing E-7A Wedgetail command and control and P-8A Poseidon maritime patrol aircraft.
The empty area near the apex of the two main taxiways is where at least four new Northrop Grumman MQ-4C Triton uncrewed maritime reconnaissance aircraft will reside from late 2024. This area is expected to have a large open ramp, and a maintenance facility with at least two large hangars.
The visiting fighter squadron area which from the air looks like two circular 'wagon wheels' each with five dispersed aircraft shelters has also been refurbished to accommodate more modern aircraft. This is where the US Air Force F-22 Raptor fighters operated from during this year's Exercise Talisman Sabre.
New fuel, weapons, vehicle and equipment storage facilities have been built near both the 75 Squadron and the visiting fighter facilities.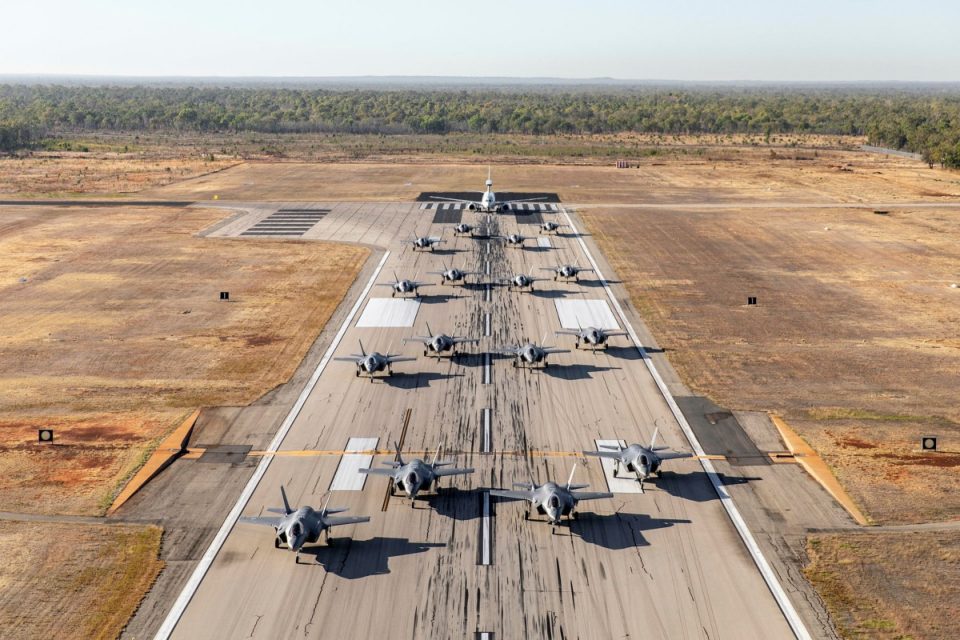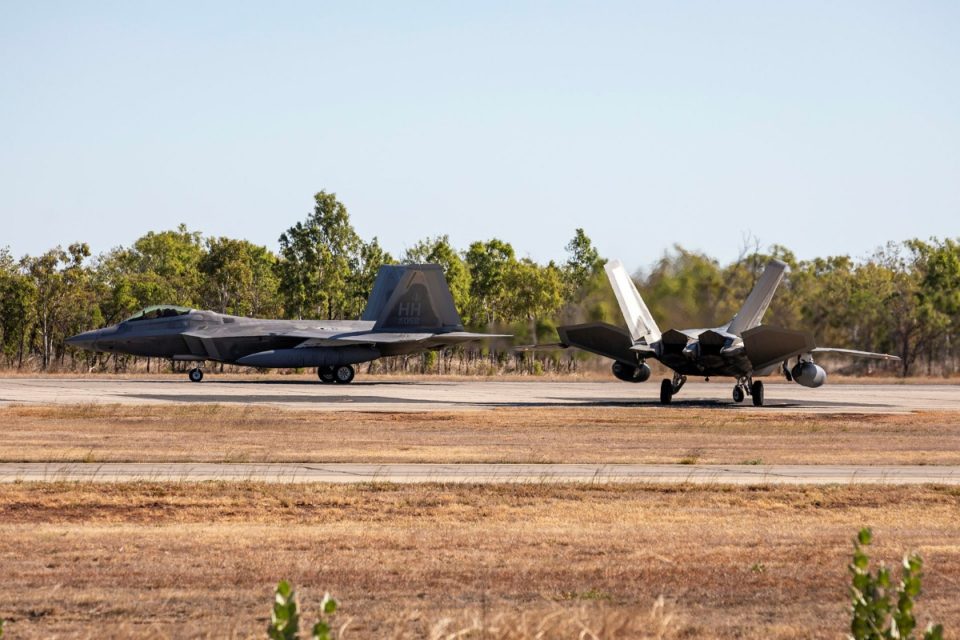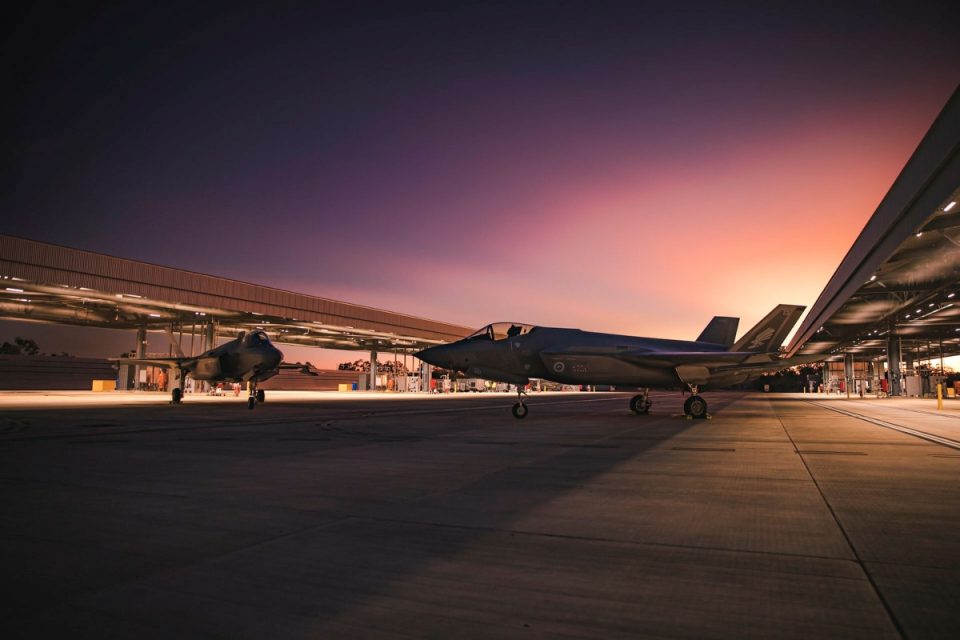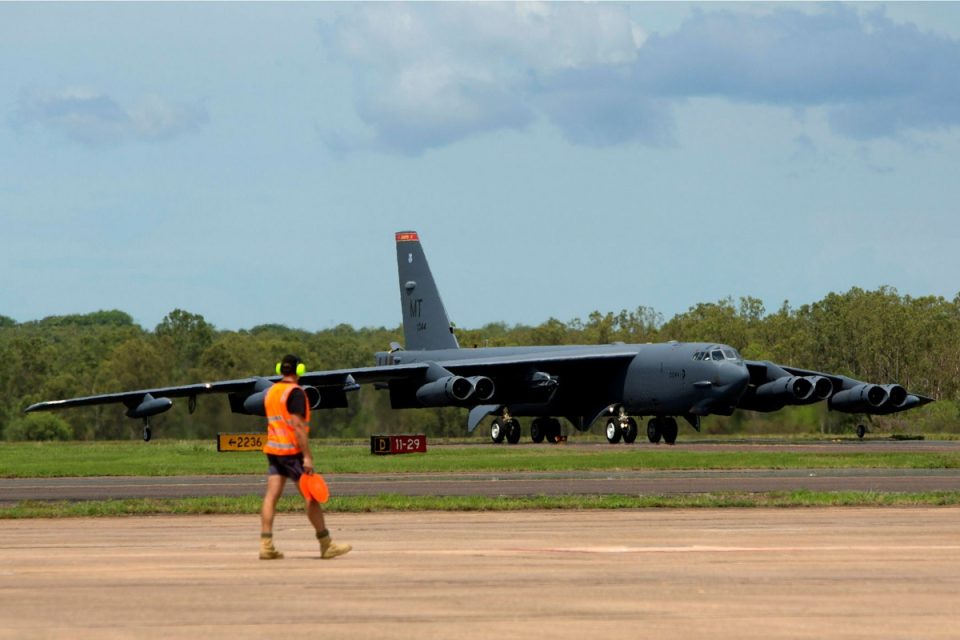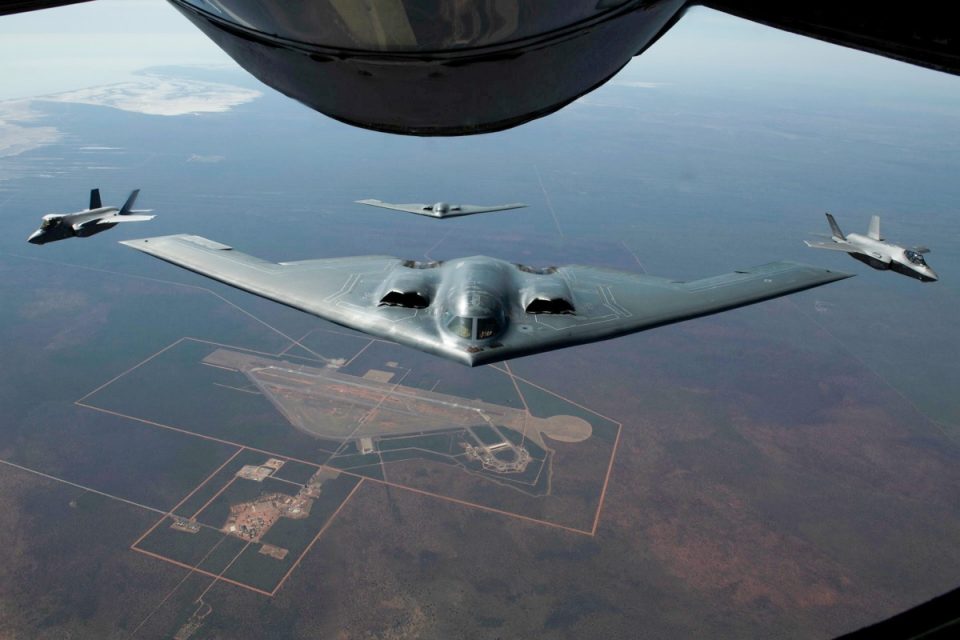 At the other end of the runway from 75 Squadron, a new ramp is under construction capable of accommodating four large RAAF or visiting air-to-air refuelling and transport aircraft, and a new air movements terminal will be constructed in this area as well.
This area will also see the old air movements ramp substantially upgraded and expanded to accommodate up to six visiting bombers that may be deployed to Tindal as part of the US Force Posture Initiative.
Contracts were recently let in the US for the construction of operations and maintenance facilities for the visiting bombers, suggesting these deployments will be frequent or even semi-permanent.
The single runway is currently being lengthened from 9000 feet to 11,000 feet and the shoulders widened from three metres to 10.5 metres to accommodate large aircraft wingspan overhang. The runway will also have an operational readiness platform at each end, while the parallel taxiway will also be strengthened and widened.
Tindal's services are also being upgraded, with significant investment in the base's electrical, water and sewerage services. There will also be new permanent single-unit and transient on-base accommodation for the bigger uniformed and industry workforce the base will have.
The base upgrade works are expected to be complete in late 2026.