Reviewed by Rama Gaind.
By Michelle Gibbings, Wiley, $29.95.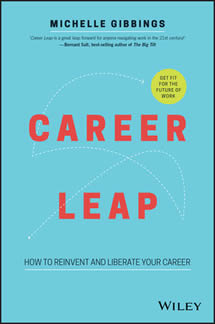 The subtitle says it all, together with the fact that many people Michelle met throughout her career have helped to influence input into this book.
At the start she says, "it is by seeing what others have done and through my own experiences, that the ideas in this book have come to life".
There are rules to every game. If you don't know them, then it's near impossible to play successfully. As Michelle points out, to succeed at work and cross your career, you need to know not just the rules, but how to navigate them (and sometimes when to ignore them) so you can get 'stuff done'.
As the career and change leadership expert says: "In life, one of the biggest games we play is work. Depending on what we do and where, there are different rules attached to this game. These rules can be written and unwritten, fixed or malleable, prescriptive or general, helpful or unhelpful."
However, work and what we do at work are undergoing a seismic shift, mainly thanks to new technology. The rule book needs to work for you, not against you.
Gibbings highlights that opportunities will pass you by if you don't assess where you are now in your career, be an architect on where you want to leap to, activate how you get there and accelerate how you leap successfully.
She constructively draws on the experience of notables, extracting research evidence and from her own experiences and insights. It's a how-to book on the growth of your career relevant to the 21st century.

What in life is one of the biggest games we play? Tell us the answer, according to Gibbings, and you could win one of two copies of Career Leap.
Entries should be sent to [email protected] by next Monday, 11 June 2018. Names of the winners will be announced in Frank Cassidy's PS-sssst…! column next week.