Amphibious landing craft are vital tools for an army that needs to move equipment and personnel from ship to shore, particularly in a region with numerous islands and remote regions without road, rail or air links.
In the Australian Defence Force (ADF), the Australian Army and Royal Australian Navy operate landing craft that can drive up onto a beach, unload or reload, and then drive off.
The Navy has a dozen Navantia 23-metre long LCM-1E boats, with a short-range ship-to-shore capability, specifically designed to fit within the confines of the large Canberra class landing helicopter dock ships.
The Navy operated six 44-metre long Balikpapan class landing craft heavy (LCH) vessels from 1971 to 2014. Upon retirement, one vessel was donated to Papua New Guinea and two to the Philippines which also bought three of the LCHs. The vessels have not been replaced in Australian service.
The Army currently operates 15 Vietnam-era LCM-8 landing craft which, at 22 metres long and 6.4 metres wide, are similar in size to the LCM-1E and can also dock inside an LHD.
The Army took delivery of its LCM-8s – landing craft mechanised – between 1965 and 1972. These craft were upgraded with new engines, gearboxes and enhanced navigation systems in the mid-1990s, but are now considered well past their use-by date.
With a refocussing of the Australian Army to the northern defence of Australia, the ADF has two amphibious landing craft projects currently underway – Projects LAND 8710 Phase 1A Littoral Manoeuvre Vessel – Medium (LMV-M) to replace the LCM-8, and Phase 2A LMV-H (Heavy) which will follow with a replacement for the long-retired LCHs.
An additional Phase 1B is seeking to replace the Lighter Amphibious Resupply Cargo 5 ton (LARC-V), a hybrid truck/boat design that also harks back to the Vietnam War days that can drive into or out of the water using its own wheels and drivetrain.
As part of its structural change, the Australian Army is seeking to develop a new Littoral Lift Group in Townsville and Darwin which will be able to deploy heavy combat vehicles and other assets throughout Southeast Asia and the Pacific region on amphibious vessels such as the LMV-M and LMV-H, without the need for support from larger Navy vessels such as the LHDs.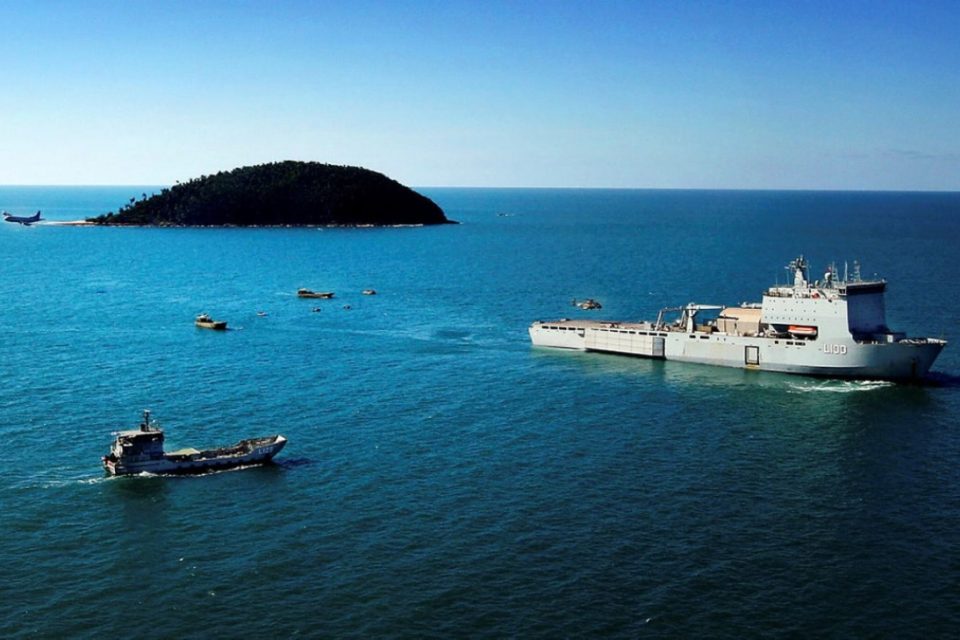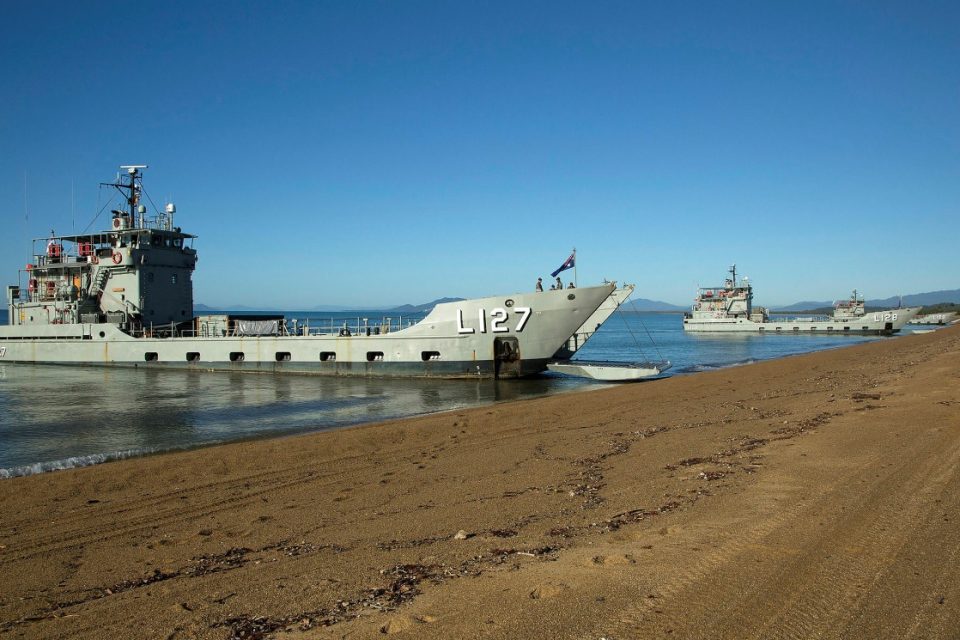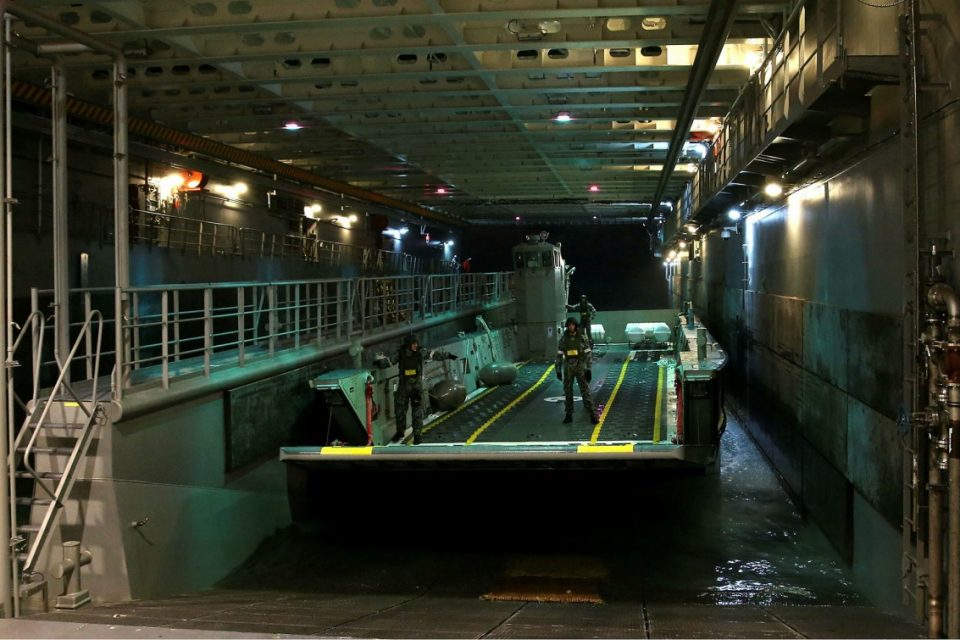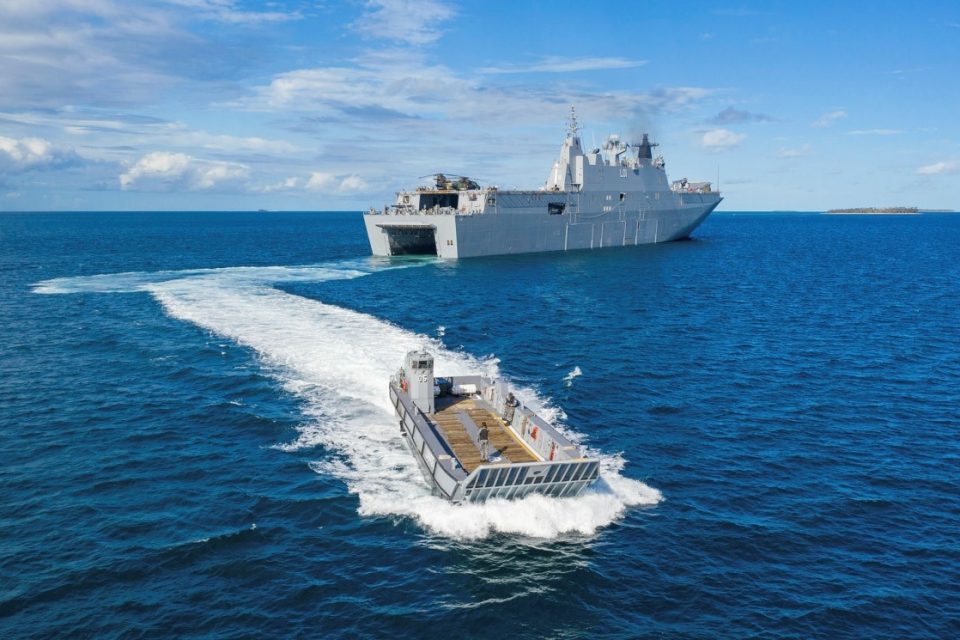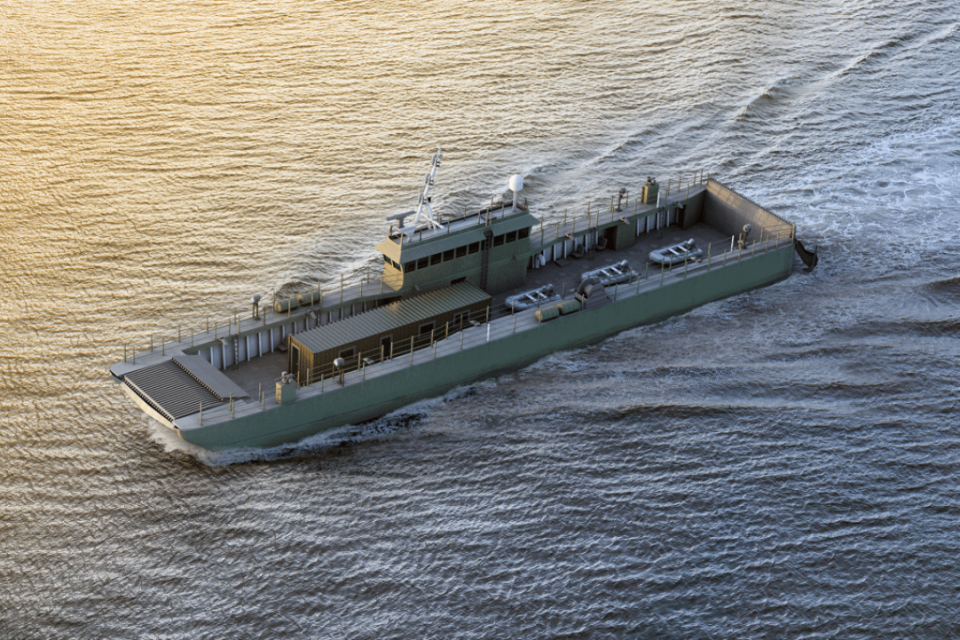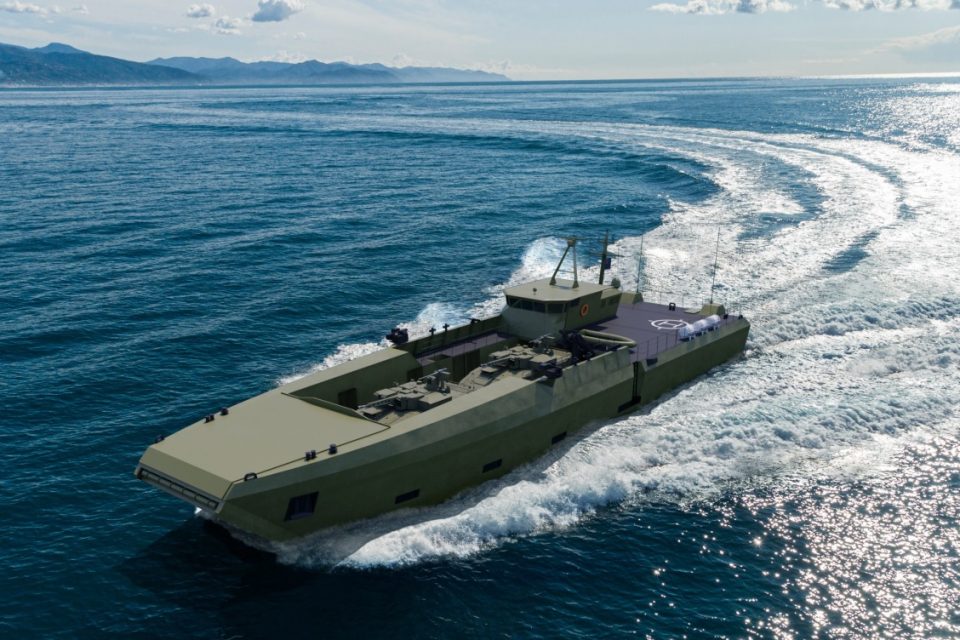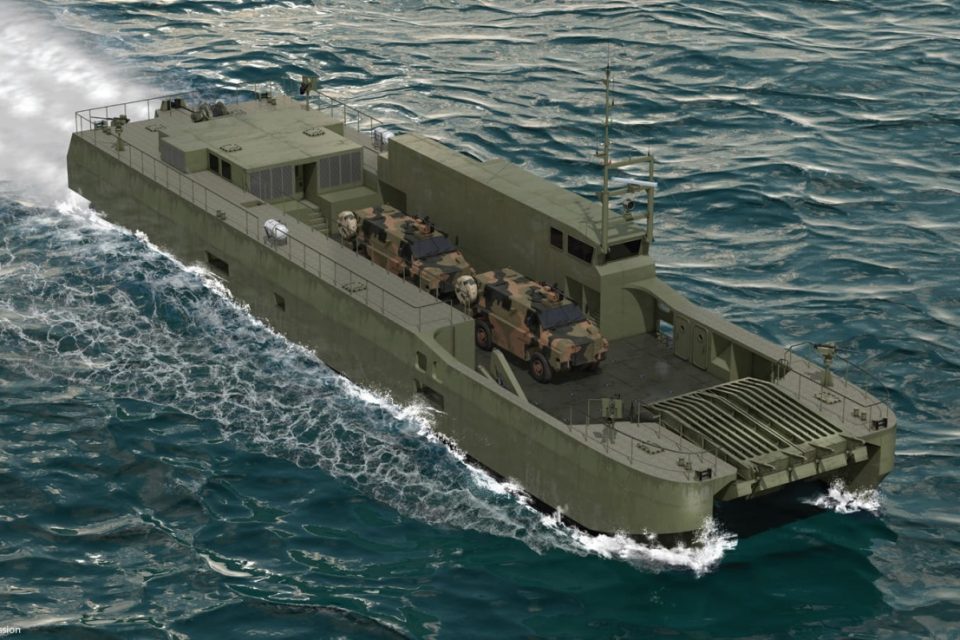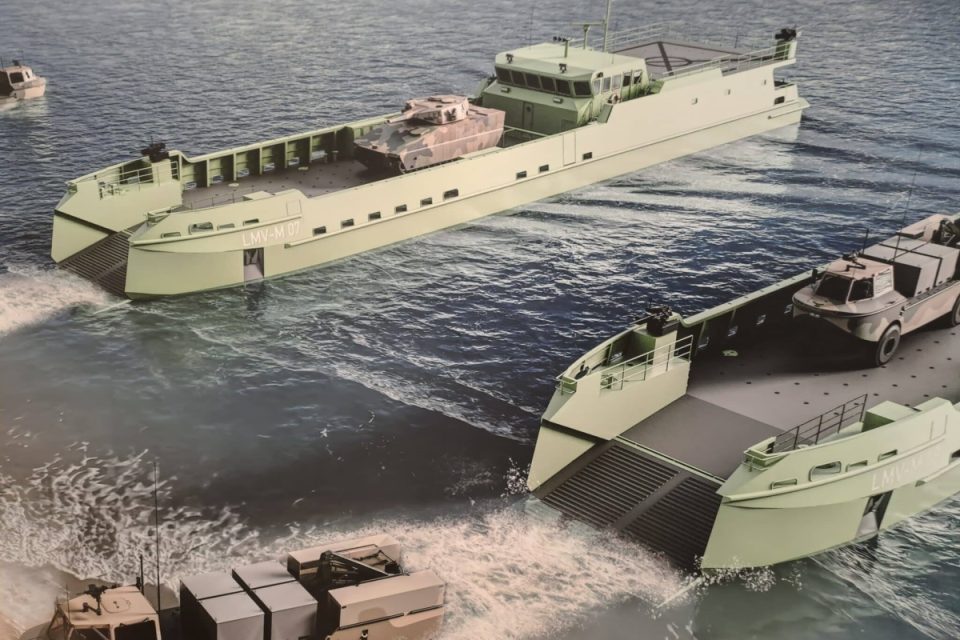 Indeed, while the current LCM-8 can be accommodated in the well dock of a LHD for transits to operational areas, the newer and larger LMV-M will not fit inside an LHD. By comparison, the four bidders are offering designs between 39 and 49m in length, making them more comparable in size to the retired LCHs. That suggests the LMV-H will also go up in scale.
Rather than docking inside the LHDs, bidders for the project will be required to design a suitable interface via a stern-marriage system so that equipment and personnel can be safely transferred between the vessels.
Apart from scale, the LMV-M also differs in that it has cabin accommodation and a galley for its crew and some passengers, integral weapons stations, greater uplift, and will be capable of self-deploying from their northern bases over much longer distances.
The requirement calls for a vessel that can self-deploy over 2000 km, and be able to operate in sea-state 4 and survive in up to sea-state 7 conditions while retaining the ability to beach and un-beach itself to load and offload equipment.
The RFT for LAND 8710 Phase 1A closed in June 2022. The Army previously had a requirement for up to 18 LMV-M vessels and, with the Defence Strategic Review (DSR) published in April calling for an acceleration of the program, it's possible a decision on the successful LMV-M design and force composition will be announced soon. The LMV-H decision is expected to follow a year or two later.
"It is essential to immediately accelerate the acquisition of LAND 8710 Phases 1-2 – Army Littoral Manoeuvre Vessels (Landing Craft Medium and Heavy) and expand the scope of this capability," the DSR's Land domain immediate investment priorities section reads. "Without this, only limited numbers of major land capabilities can be projected offshore."
Four designs are vying for the LMV-M contract – a team of Raytheon Australia, Austal and BMT; the Navantia-led Landing Craft Australia team; a team of Serco and Civmec; and a Birdon and Incat Crowther team. The requirement mandates that the landing craft should all be built at the Henderson shipyard near Fremantle in Western Australia.
But a report in October's Defence Technology Review says Navy's newly created Naval Shipbuilding and Sustainment Group (NSSG) might be looking to leverage existing shipbuilding arrangements with industry to influence the Army program. With cost, employment, and Australian Industry Capability (AIC) all major factors, there are fears within Army and industry that it may not get the design it wants.
Original Article published by Andrew McLaughlin on Riotact.