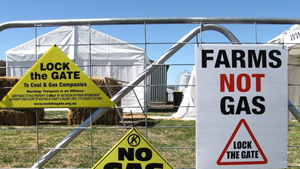 Australian charities that engage in or use their resources to actively promote unlawful behaviour are to face enforcement action following legislation changes.
Assistant Treasurer Michael Sukkar said the new regulations would empower the Commissioner of the Australian Charities and Not-for-profits Commission (ACNC) to investigate charities engaging in or promoting serious unlawful acts of trespass, vandalism, theft or assault and threatening behaviour.
"The regulations will amend ACNC governance standard three to require that charities must not engage in these kinds of offences, regardless of whether they are prescribed as indictable or summary offences under an Australian law," Mr Sukkar said.
"The regulations do not impose a new burden on charities that are already complying with Australian laws," he said.
"Rather, they give the public trust and confidence that a charity registered with the ACNC is governed in a way that ensures its ongoing operations and the safety of its assets, through compliance with Australian laws."
Mr Sukkar said that under the changes, charities which misused their registered ACNC status to take part in or actively promote illegal activity could be stripped of tax concessions and other benefits.
He said charities would also be required to maintain reasonable internal controls over their resources, such as their funds, social media accounts and employees, to ensure they weren't used to actively promote others to commit offences.
"The 59,000 registered charities in Australia do exceptional work in our community supporting society's most vulnerable, and their efforts are recognised through their status," Mr Sukkar said.
"However, Australians support charities through donations and tax concessions with the expectation that a charity's resources are directed towards charitable works."
Mr Sukkar said charities that engaged in unlawful activities infringed on the rights of law-abiding citizens and undermined public trust and confidence in the charities sector.
The ACNC has announced it will provide guidance and education to registered charities once the regulation comes into effect to help them understand and comply with the governance standard.