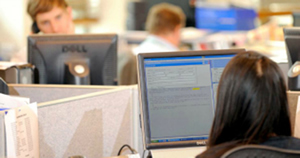 The Australasian Procurement and Construction Council (APCC) has launched a campaign to professionalise public sector procurement.
The APCC consists of Australian and New Zealand Government Agencies with responsibility for the disciplines of procurement, construction, asset management and property management policy and practice.
Chair of the APCC, Glenn Bain said the Council's Public Sector Procurement Profession Role Statement and Procurement Capability Framework aimed to establish baseline procurement proficiencies in every public sector jurisdiction.
"As is the case across other well-established professions, procurement practitioners in the Australian and New Zealand public sector will be supported through a set of standards," Mr Bain said.
"The standards will identify core procurement and related business skills necessary to deliver compliant value-for-money procurement outcomes through contemporary, efficient and responsive processes," he said.
"The release of the Procurement Role Statement and the Procurement Capability Framework is timely as Governments strive to leverage their spend through procurement to deliver a range of economic, environmental and social outcomes as well as stimulating the economy and supporting fiscal repair."
Mr Bain said this was the first time procurement had been defined with a professional standard for the Australian and New Zealand public sector.
He said the Procurement Role Statement established the value proposition represented by the procurement profession and would act to encourage that workforce to attain, and maintain, core procurement capabilities and related business skills.
"The aim is to establish baseline procurement proficiencies in every public sector jurisdiction," he said.
"This standard will, in turn, assist in shaping vocational training, university education and professional body certification, which will work to provide an expanded talent pool for jurisdictions to employ qualified procurement officers."
Mr Bain said anyone interested in working with the APCC to professionalise the procurement profession should contact Tamara at [email protected].
The APCC's five-page Statement can be accessed at this PS News link and 19-page Framework at this link.