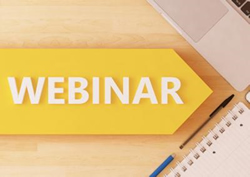 The Merit Protection Commissioner has launched a new website along with webinars and educational resources for the benefit of APS and Parliamentary Service employees.
The Office of the Commissioner said the new webinars and resources would help APS employees understand their entitlements to seek an independent review of employment-related actions or decisions that affected them at work.
"If you're an APS or Parliamentary Service employee, did you know that you can seek review of an action or decision that affects your employment?" the Office asked.
"We offer a fair, impartial and independent system of review to employees of the APS and Parliamentary Services on a range of actions, decisions and promotions," it said.
"We can investigate complaints about final entitlements and complaints about the handling of certain types of public interest disclosures."
The Office said in some circumstances, it could conduct inquiries into a public service action and investigate allegations of misconduct.
It said the Office's webinars provided engaging, informative sessions to help public servants understand who the Merit Protection Commissioner was, what they did, and what entitlements Public Servants had to seek review of workplace decisions and certain promotion decisions.
The Office said its Review of workplace decisions webinar was scheduled for 28 September and 21 October and its Review of promotion decisions webinar for 30 September and 19 October.
Further information on the Merit Protection Commissioner's webinars and education resources can be accessed at this PS News link.